Nadal pays tribute to Federer, "I wish this day never came…"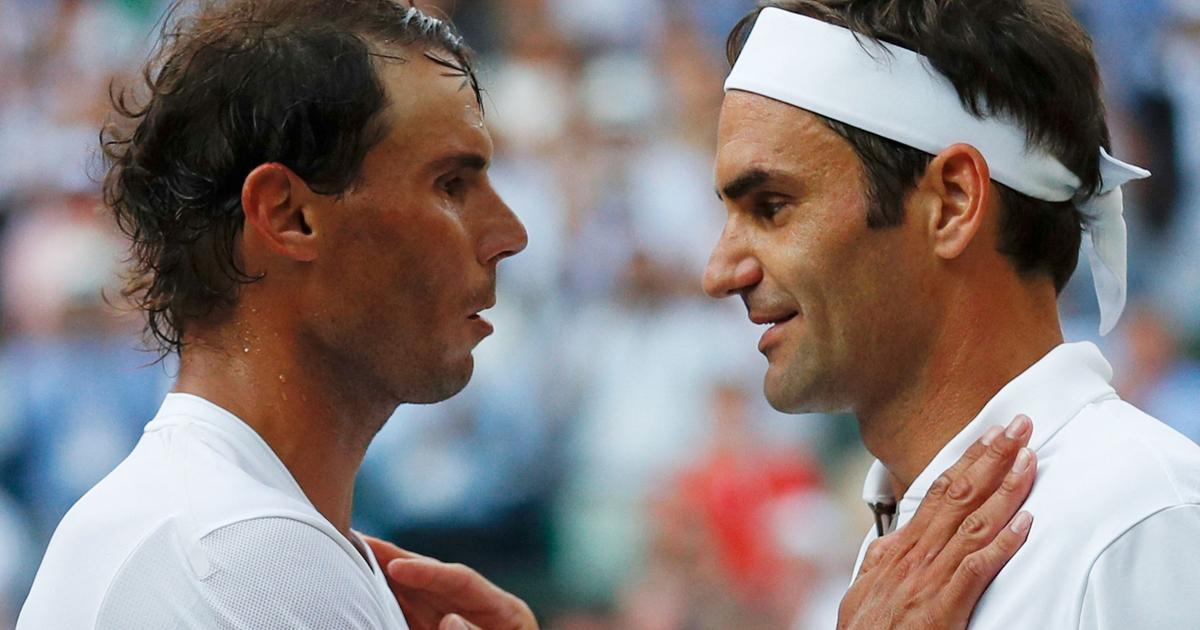 The Spaniard published a few words to greet the Swiss, who announced his future retirement on Thursday.
A tribute from one legend to another. For deep respect. Total. Rafael Nadal estimated Thursday that the announcement of Roger Federer's retirementhis historic rival on the tennis planet, was "a sad day for (him) and for sport worldwide". "It has been a pleasure but also an honor and a privilege to share all these years with you, to experience so many fantastic moments on and off the courts.", added the Spanish champion on Twitter.
Federer, and his 20 Grand Slam titles, and Nadal, who took the record to 23 titles, lived alone for a long time at the heights of world tennis - until the emergence of the Serbian Novak Djokovic -, facing each other 40 times (24 victories for the Spaniard against 16 for Switzerland). Their opposition of style has made their rivalry a legend, coupled with a friendship that has never wavered. "I wish that day never came"Writes Nadal, 36, in his reaction to the announcement of the retirement of Federer, five years his senior.
Read alsoRoger Federer future retiree: the 10 most significant victories of his immense Grand Slam career
"We will still have many more moments to share together in the future, there is so much left to do together, we know that", Continues the current world N.3. "In the immediate future, I truly wish you all the happiness possible with your wife, Mirka, your children, your family", he adds. "I'll see you in London", he concludes by mentioning the Laver Cup, competition scheduled for September 23 to 25 in the British capital and which will be the ultimate competition of the Swiss prodigy.