Nagelsmann annoyed by a 'mole' inside his group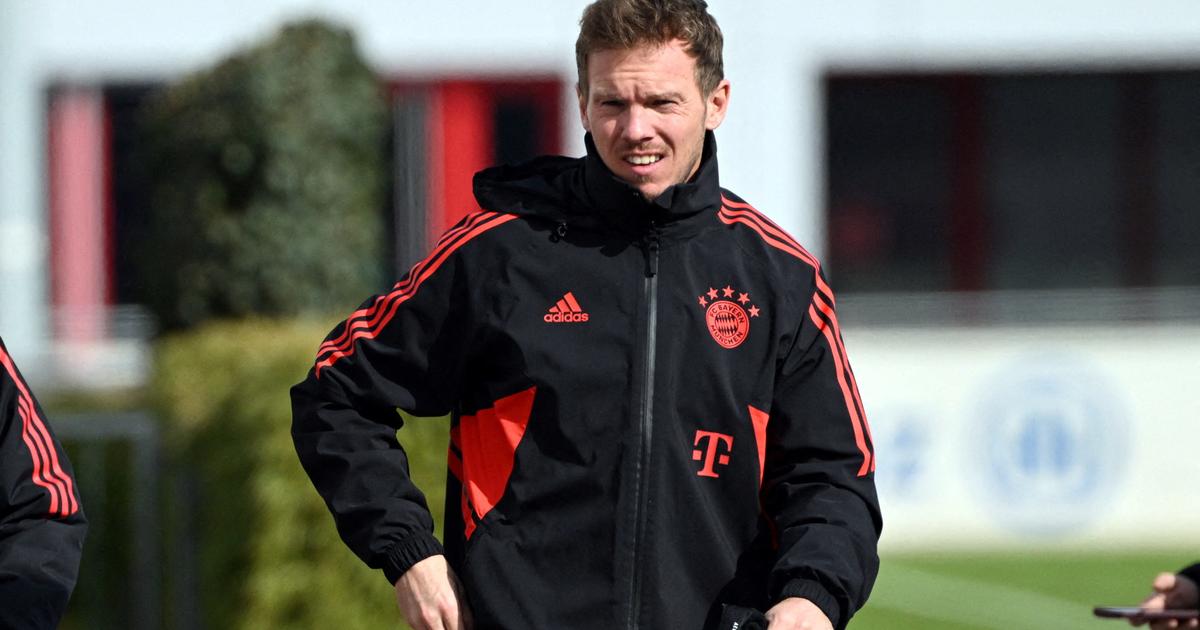 Bayern Munich coach Julian Nagelsmann was annoyed on Friday by the presence of a "mole" in his group, having revealed his team's game plans.
Who is the mole? The coach of Bayern Munich Julian Nagelsmann was annoyed this Friday by the presence of a "mole" inside his group, while the weekly Sport-Bild revealed in its Wednesday edition, game plans and tactical diagrams of the Bayern.
"It bothers me. The person who transmits something harms each of the players, this is not the goal", regretted Julian Nagelsmann, in a press conference two days before moving to Leverkusen for the shock of the 25th day of the Bundesliga (Sunday, 5.30 p.m.). "Moles are a protected species, so the search is very very complicated. What matters to me is being able to look at myself in the mirror. For this person, it will be difficult to look in the mirroradded Nagelsmann.
Read alsoChampions League: Bayern face Manchester City, a "duel of equals" according to Joshua Kimmich
The Munich technician thinks about it a lot. "I wonder what this person who is transmitting this is aiming for, what is he hoping for? I don't see what the motivation could be.» Nagelsmann do not fear that we decipher the game of Bayern, "but it makes it easier for the opponent".
---
SEE ALSO – Didier Deschamps' explanations on his list for the start of the Euro 2024 qualifiers