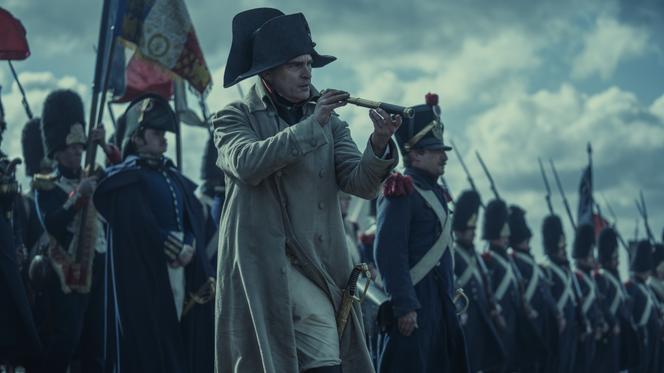 THE "WORLD'S" OPINION – MUST SEE
Napoleon Bonaparte (1769-1821), apotheotic figure of the national power of France at the same time as a war genius turned knacker, survives in a legend that never disappoints. As such, it holds the absolute record for book sales and historical characters represented in cinema and television, the historian Antoine de Baecque having counted more than a thousand occurrences in these two media.
Sticking to cinema, two myths prevail. One, very real, is Abel Gance's 1927 monster film, a romantic and lyrical masterpiece squandered over time in around twenty versions, and of which we should have a better idea in June 2024 at the end of the fourteen years that its reconstitution will have lasted. The other, ghostly, that Stanley Kubrick, in a way the Napoleon of cinema, definitively dreams and burns to realize, from the 1960s (screenplay of 180 pages, iconography of 17,000 photos…), before the Metro-Goldwyn- Mayer does not end his expensive campaign.
With that comes Ridley Scott's film. Which cannot be considered a coincidence. The author ofAlien (1979) and Blade Runner (1982) – his two best films to date – will have developed over time a somewhat resonant taste for historical headliners, which will take him from Christopher Columbus (14921992) to the Gucci family (House of Gucci2021) through the Roman emperor Commodus (Gladiator2000) or the prophet Moses (Exodus. Gods and Kings2014).
There is therefore little surprise to see him attack, like the Duke of Wellington in 1815 during the battle of Waterloo, to this very big piece that is Napoleon. Unlike his compatriot, Scott however did not find the fault in the armor and clearly had difficulty getting hold of his hero.
Rude, jealous and brutal
His bias, which leaves one cautious, at least has the merit of simplicity. In a word, it involves articulating from start to finish, in alternating montage, Napoleon's love life with his feats of arms. The alcove or living room scenes with Joséphine de Beauharnais and the great battles of the Emperor are thus carried away as in the same movement, that of ardor and conquest, before decline takes shape on both fronts.
Joséphine de Beauharnais, played by the seductive Vanessa Kirby, is thus initially raised to a higher level of feminism combining erotic emancipation with an independence of spirit who is not afraid to challenge the imperial virility of her husband.
You have 45% of this article left to read. The rest is reserved for subscribers.