Nasser Al-Khelaïfi does not rule out the sale of a "small percentage" of PSG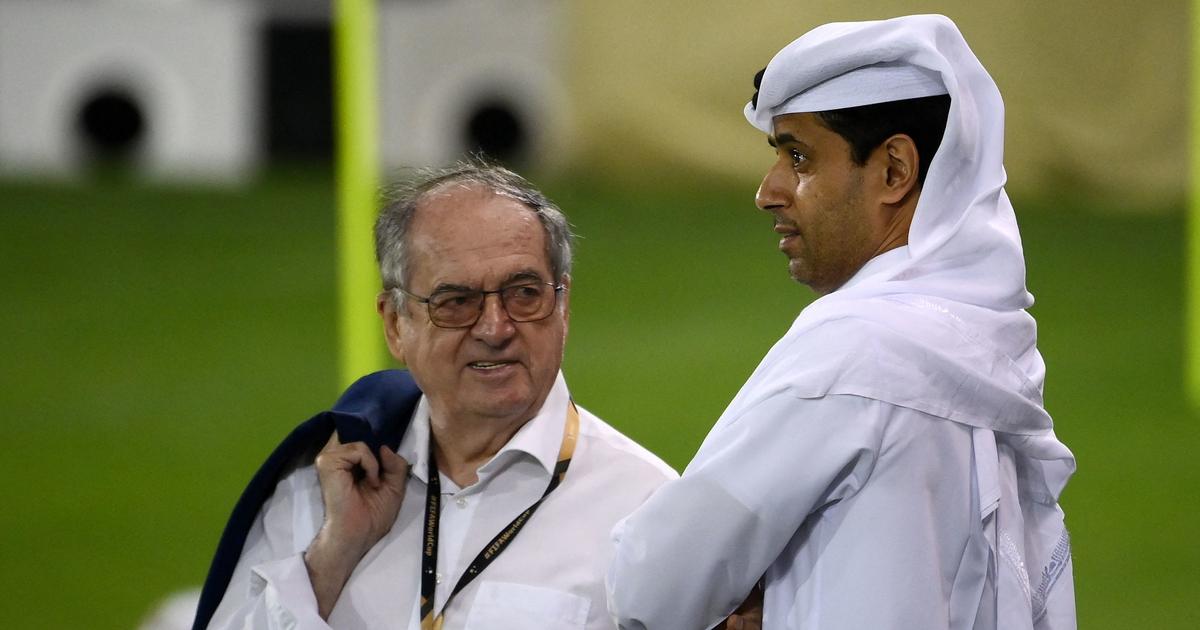 The Qatari president of Paris Saint-Germain says, in an interview with talkSPORThaving received offers worth more than four billion euros.
What if Qatar disengaged from Paris Saint-Germain after the World Cup? An idea that runs here and there. She has already been officially dismissed by club bosses on several occasions. And Nasser Al-Khelaïfi says nothing else in an interview granted to the English of talkSPORT . With something new, however. Confirming that an offer had been made, days after the revelations of The Team on a proposed 10-15% buyout, he said: "We are not going to sell, but why not a small percentage in the club? We are considering different offers"Slips the Qatari president of the capital club, on the sidelines of the World Cup, evoking a proposal up to"more than four billion euros". Remember that QSI had bought PSG for 70 M€ in 2011.
A somersault of which "NAK" is not a little proud. "The club and people always talk about Paris Saint-Germain and think that we just have money and we just spend it. It's not true. If you own a business, you have to inject money and that is as much about business as it is about football, he points out. Do we have a good project? I think so. In football you make decisions and you can make the wrong decisions. We are also honest, we do our best. We brought the club to where we are today and I think we should be proud."Which act. In the meantime, PSG, which is still chasing its first Champions League, is on hiatus, like the rest of the clubs. Return to play on December 28 at the Parc des Princes, against Strasbourg, ten days after the 2022 World Cup final.
SEE ALSO – Champions League: 'PSG may suffer bigger backlash from World Cup than Bayern Munich'