naturalized Senegalese on Monday, Jakobs discovered the World Cup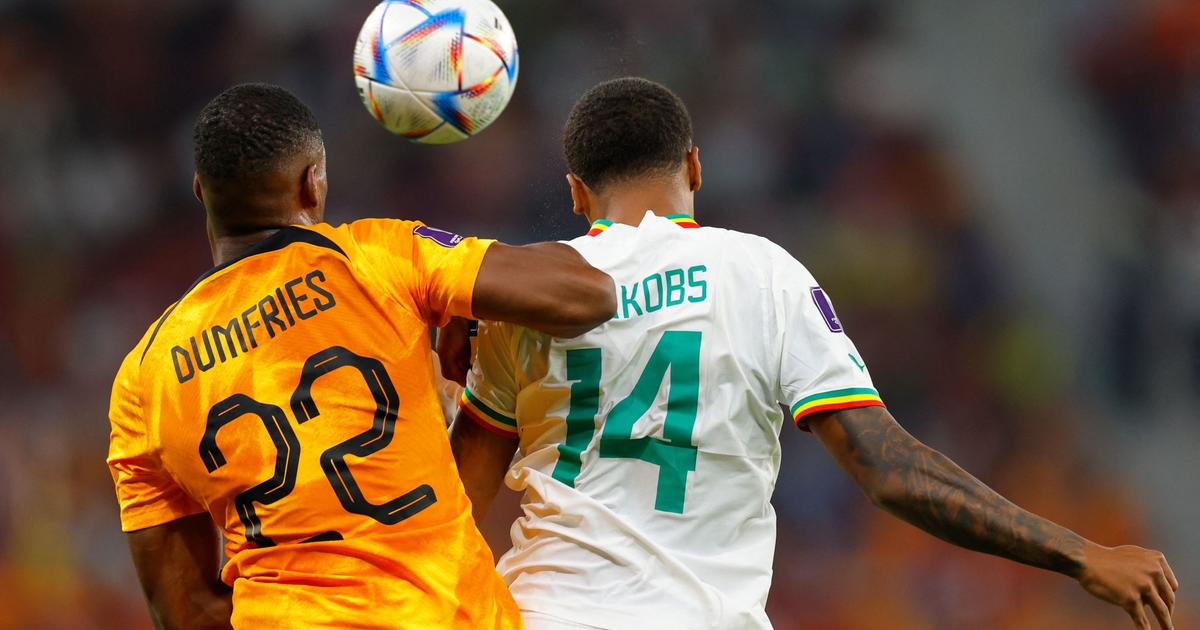 Ismaël Jacobs celebrated his first selection in an official match with Senegal at the 2022 World Cup.
The change of nationality of the Senegalese Ismail Jakobs, born in Germany, was finally validated by Fifa on Monday, to allow him to discover the 2022 World Cup against the Netherlands, where he came into play.
By replacing Abdou Diallo (62nd) hit in the thigh, the 23-year-old Cologne native played at the highest level from his third selection with the Lions, after two friendly matches in September.
Already two games with Senegal for Jakobs
Yet the same morning, he was not qualified. But the long-awaited letter from the International Federation arrived before the game.
"The request of the FSF (Senegalese Football Federation) for the change of association of the player Ismail Joshua Jakobs is accepted (…) with immediate effect", wrote Fifa in a letter dated Monday, and relayed by the FSF to journalists following the Senegal team.
On Sunday, the Senegalese coach, Aliou Cissé, had mentioned "administrative problems"Meeted by the left side of AS Monaco, who has nine selections with the German Hopes.
"I hope they will settle down and that Jakobs will join us for our next game."said Cissé who was finally able to take advantage of his player from the first match.
On Sunday, Senegal had called up young Anderlecht left-back Moussa Ndiaye (20) to replace injured star Sadio Mané numerically, but also to fill the position if the problem with Jakobs persisted.