NBA investigating Morant, sidelined by Memphis for brandishing gun in video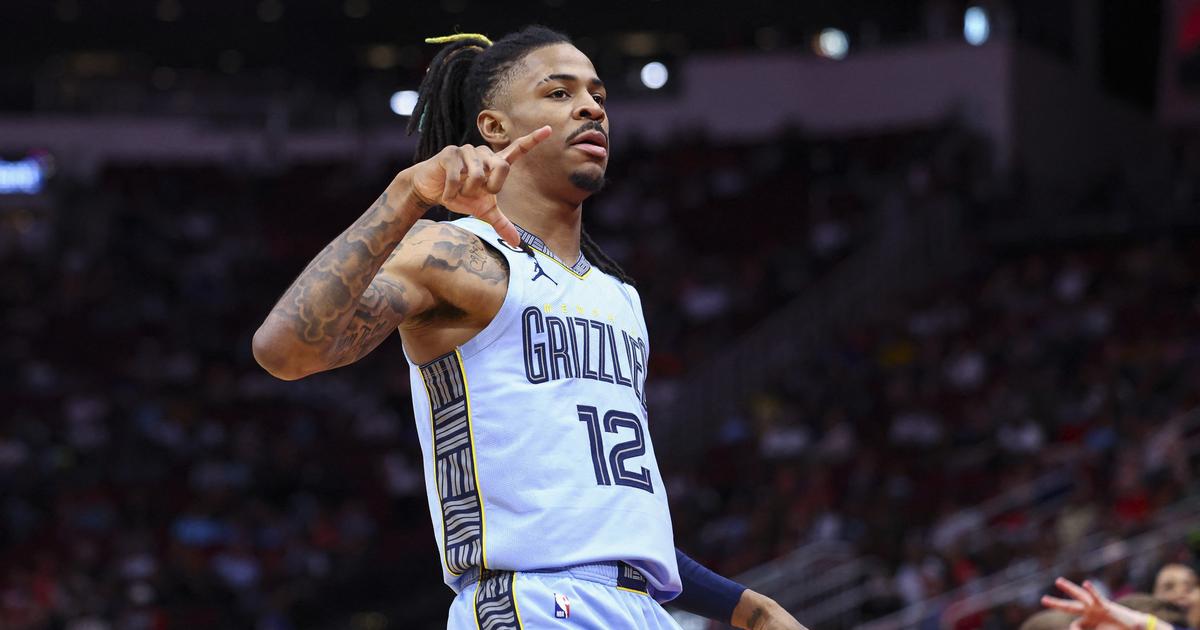 Ja Morant will miss at least the next two games of the Memphis Grizzlies. The NBA is taking the matter very seriously.
Memphis star Ja Morant has been sidelined for at least two games after an Instagram video emerged of him brandishing a gun in a nightclub early Saturday, with the NBA opening immediately investigation.
morant"will be out of the squad for at least the next two games", indicated the Grizzlies, a few hours after the appearance of these images. The All-Star point guard will not play Sunday against the Clippers or Tuesday against the Lakers.
In the meantime, the NBA had reacted first. "We are aware of a social media post involving Ja Morant and are investigating"said his spokesman Mike Bass, in a press release.
At the start of the video, broadcast live on Instagram, we see the double All-Star (27.1 points and 8.2 average assists), shirtless, briefly holding what appears to be a pistol in his left hand, before to make it disappear from the field. A few hours earlier, he had just lost with Memphis in Denver (113-97) in what constituted the clash of the Western Conference on Friday, between the leader and his runner-up.
If he is one of the new stars of the NBA, with his spectacular game at high altitude, the 23-year-old player is also talking about him outside the courts.
According the washington post, he was accused last summer of repeatedly hitting a 17-year-old boy during a game at his home. The victim added that Morant then went to get a gun, which appeared visible in his belt. There were, however, no prosecutions by the local police, "lack of sufficient evidenceto charge him.
"All allegations involving a firearm have been fully investigated and could not be substantiated", defended his agent Jim Tanner, in response to the article of the Post. "This includes the NBA's investigation last month, in which they found no evidence".
An investigation following a post-game confrontation between Morant's entourage and the Indiana Pacers team, following the Grizzlies' victory at home on January 29. The N.2 of the 2019 draft is also accused of having threatened the head of security of a supermarket, in which his mother had had an altercation.