In the middle of the Mont-Blanc Ultra-trail weekend, all eyes are on Chamonix which hosts the largest foot race in the world for the very long distance in the mountains. An event which illustrates the strengths of this town in attracting amateur mountain sports enthusiasts, while recalling the disadvantages of this power of attraction: Chamonix is ​​sometimes a victim of its own success. And what is true for the environment or for tranquility is also true for real estate.
In one of the very few mountain resorts to be truly active all year round, finding available accommodation is particularly tricky. And prices are adjusting, with entry prices not dropping below 10,000 €/m², while the most sought-after products with the best features can reach 20,000 to 22,000 €/m². It may then be interesting to find nearby alternative solutions. "The clientele in this sector is quite targeted, explains Lionel Thomas, head of Chamonix Sotheby's international realty. They are athletes who practice skiing, golf, running or hiking. They appreciate the exceptional setting, especially since the place remains very accessible both by train and from Geneva airport."
Family clientele
According to him, the small town of Servoz is one of the best alternatives, especially for family customers wishing to live there year-round. "With its location at the start of the valley, its low altitude around 800m, it is easy to access and spring arrives there more quickly", he points out. And this village which lives all year round with its school and its shops offers prices around 6500 €/m² for apartments. And we can hope to find a house or a chalet there between 800,000 and 1.5 million euros.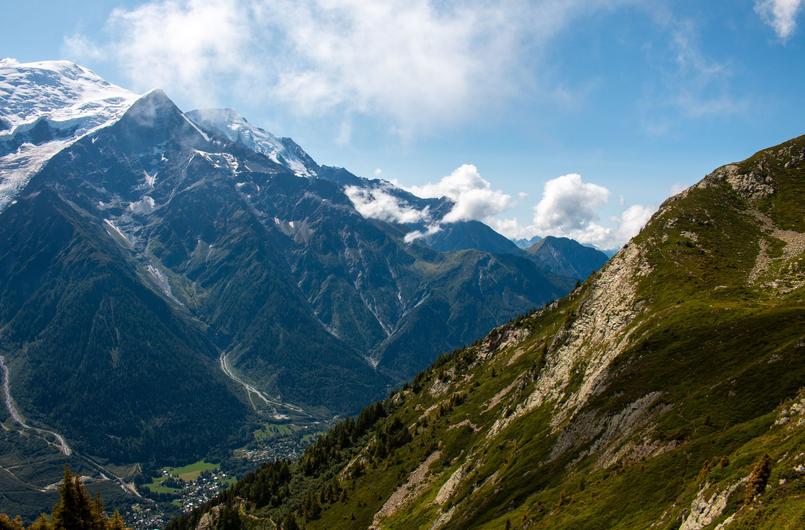 For his part, Arthur Bouleau, negotiator for the Cimalpes mountain real estate network, first advises Les Houches for those who would not find their happiness in Chamonix. And he has no trouble being convincing since that's where he chose to live. "It's a really nice place with lots of year-round residents and a real village feel, he points out. We are not in the frenzy that there can be in Chamonix and we feel close to its neighbors where Chamonix is ​​already more in the atmosphere of a city. And it is also one of the few places in the area where there is accommodation directly accessible to skiers." In the town, you can find a chalet of 169 m², offered at 920,000 euros or even a country house with an outbuilding of 110 m² for 950,000 euros and offers that climb up to 1.5 million. The rental market is also very active there, pushing some to invest in small areas.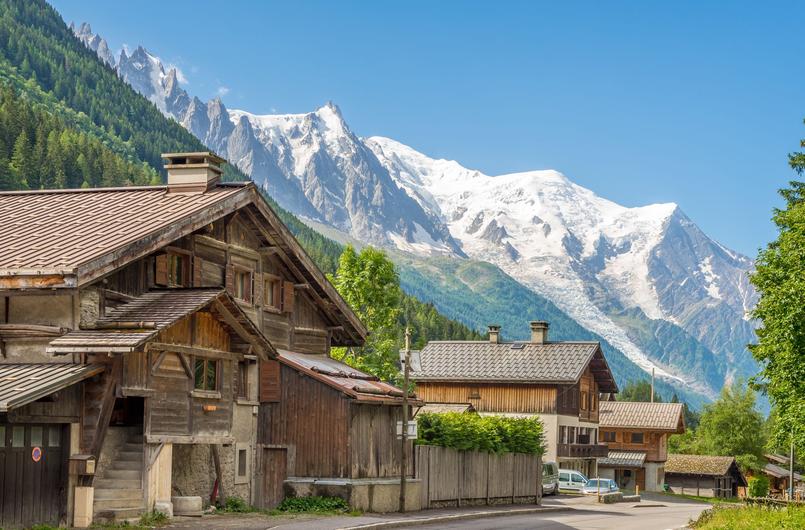 "We can also consider the hamlets of Vaudagne, near Les Houches, or Les Bossons, near Chamonix, explains Lionel Thomas. Count around 9000 euros per square meter for the latter, which appeals to customers who appreciate its bucolic side and do not consider the urban part of Chamonix. As for Argentière, it is a resort in its own right which has a good number of followers. "The English and the Americans appreciate it very much for going off-piste there, which is not possible at home, recalls Arthur Bouleau. It is a small, very concentrated village with an incredible ski area: the Grands Montets. The place benefits from a northern exposure for perfect snow, slopes at 35-40° and everything necessary for good skiers who like to hurt their thighs."Here the addition is generally heavier, around 10,000 to 12,000 euros per m². Even more pointed, the villages of Montroc and Le Tour offer on one side one of the best snow conditions in the valley and on the other a small village with only 5 or 6 shops and a church in the heart. Nuggets where the offer remains at the size of the municipality: very limited.