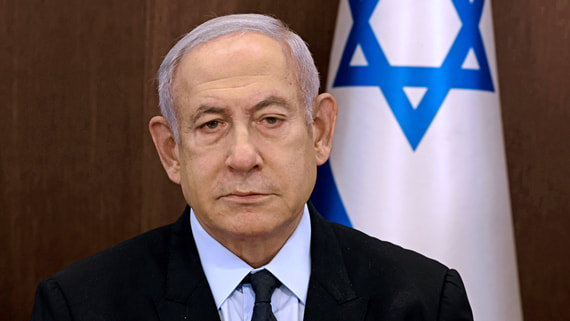 Israeli Prime Minister Benjamin Netanyahu and Ukrainian President Vladimir Zelensky held telephone conversations, the press service of the Israeli government reported.
"The leaders discussed Israel's continued istance to Ukraine, including Ukrainian refugees in Israel, as well as istance in the development and promotion of air raid early warning systems," the message said (quoted by T).
In the summer, media reported that Netanyahu supported the policy of the previous government of the country, aimed at not supplying Ukraine with weapons, but providing only humanitarian istance. He explained that one of the reasons for this decision is that Israeli weapons could end up in the hands of Iran.
In June, Netanyahu said in an interview with The Jerusalem Post that Israel is already recording cases where Western weapons transferred to Ukraine end up near its borders. In addition, according to the prime minister, the country is "in a special position", since it has a "close military border" with Russia, and Israeli pilots fly next to Russian pilots in Syria.
In addition, during today's negotiations, the issue was raised about the need to provide access for religious pilgrims to the Ukrainian city of Uman. In the city there is the grave of the founder of Bratslav Hasidism, Rabbi Nachman, which is visited annually by Jewish believers.