Netflix accused of plagiarism for its 1899 series, by a Brazilian comic book author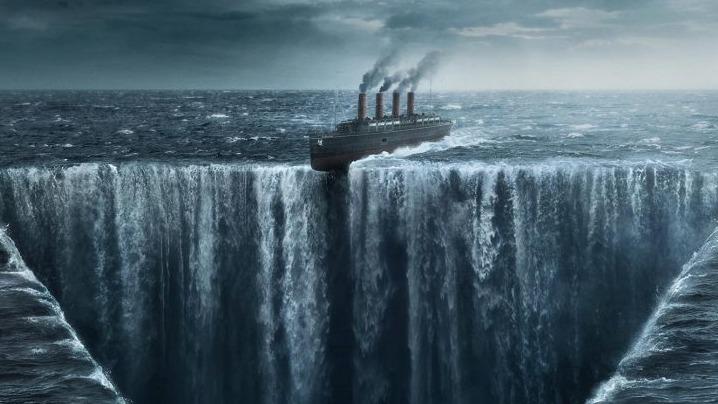 Mary Cagnin accuses the streaming platform of having copied her work Black Silence for his new original creation.
"1899 is just identical to my comic Black Silence published in 2016», indignant designer Mary Cagnin on Twitter. The Brazilian author accuses the platform netflix to have plagiarized his work for the creation of his new series, which is a hit. Shocked, Mary Cagnin said she cried a lot. "My dream has always been to be recognized for my work nationally and internationally"she wrote. "To see such a thing really breaks my heart. We know that in Brazil we have few opportunities to show our work and be recognized for it", added the designer, aware of the lack of visibility she enjoys abroad.
Read also1899 on Netflix: the new trap on the high seas from the creators of Dark
The designer also listed the similarities between the series and her comics. "Everything is here. The Black Pyramid, the dead inside the ship, the unexplained phenomena», she remarks. Reading it, Netflix's new creation largely copied its plot with subtle details in the plot, the mysteries surrounding the deaths or even the personal dramas of the characters.
She describes her comic Black Silence like a very short work that could almost be like a short story. She believes series creators Baran bo Odar and Jantje Friese potentially discovered her work in 2017. At the time, she was invited by the Brazilian Embassy to attend the Gothenburg Book Fair.
At the event, the author brought Black Silence in English version. "I participated in conferences and distributed my comic to publishers and people in the book sector. It is not difficult to imagine that my work could have waited for them in this way», underlined Mary Cagnin.
"We cannot let this kind of contempt pass. There have been countless instances where individuals have copied us in movies, shows, and songs. That's what happened with Life of Piwhich was copied from a Brazilian book", concluded the author. The creators of the series have not yet responded to these accusations.