New accusations come to seal the return to the Assembly of Adrien Quatennens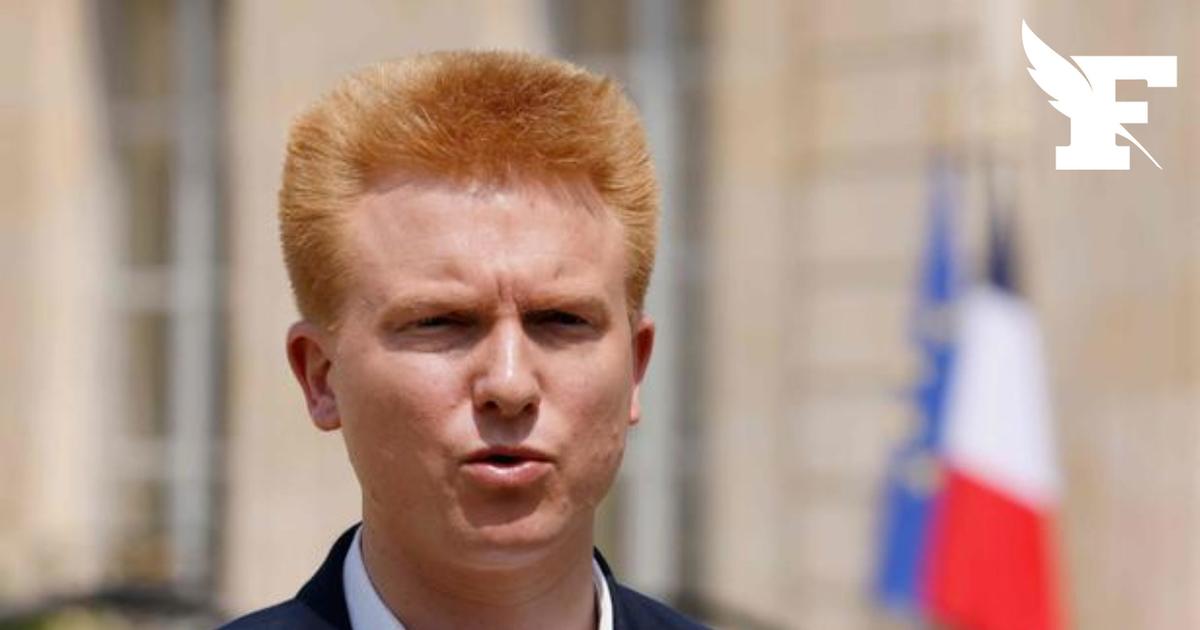 After a new declaration by Céline Quatennens evoking "physical and moral" violence for "several years", weighty deputies from the Nupes judge that the return of the Insoumis deputy to Parliament is now impossible.
The statement caused a real shock wave within the Nupes. While Jean-Luc Mélenchon had been preparing for weeks, with his relatives, the return of his first lieutenant to the Assembly, the wife of Adrien Quatennens published a press release on Wednesday revealing new acts of violence. Far from the unique slap known so far, launched as part of their marital tensions. "For several years I have suffered his anger, his crises, physical and moral violence. In the past few years, I have wanted a divorce three times, each time under pressure I backed out."Wrote the wife of the LFI parliamentarian. Adding: " It is unpleasant to me that my husband minimizes the facts publicly by discrediting my person". Adrien Quatennens, for his part, only recognized the slap, launched in a context of mutual aggression.
SEE ALSO – Adrien Quatennens: for Sandrine Rousseau "it's up to him to prove to battered women how his return to politics serves this fight"
Adrien Quatennens "absolutely denies"
On Wednesday, reacting to the press release from his wife, the Insoumis remained entrenched in his positions. Through his lawyer, Me Jade Dousselin, he denounced "false accusations which he absolutely denies". All within the framework ofdisagreements over financial arrangements and custody of their child". According to him, "none of the facts of repeated violence or harassment mentioned by Céline Quatennens were retained by the Public Prosecutor's Office ". Contacted by Le Figaro, the Lille prosecutor's office confirms that " the elements as presented to the press motivated a first orientation, that of the 'plead-guilty'". And " at this stage, no change in procedure is envisaged ". The "plead guilty" or "appearance procedure on prior recognition of guilt" (CRPC) is a fairly quick and discreet procedure, in principle reserved for sentences of less than 5 years.
Be that as it may, this intimate affair, emblematic of the file of gender-based and sexual violence which LFI has seized with force, complicates the return to politics of Adrien Quatennens. The reaction of PS boss Olivier Faure was thus final on Wednesday. "I have read Céline Quatennens' press release. Our duty is to say that we welcome his word and believe it. Our responsibility is to conclude that the return of Adrien Quatennens to our benches is now impossible.EELV MP Sandrine Rousseau, a leading figure in the fight against violence against women, is no less direct:Céline Quatennens spoke for the first time describing recurring violence. Adrien Quatennens can no longer sit in the National Assembly.» «It is clear that this woman did not act to expose herselfcompletes PS Senator Laurence Rossignol. What she says is believable, consistent with other similar situations. The first conclusion is that he lied, heavily, and I don't see how he can continue to sit ".
But beyond the LFI deputy, it is again Jean-Luc Mélenchon and his closest supporters who will be jostled. " We do not know what Jean-Luc Mélenchon knew or did not know about this domestic violenceexplains a parliamentarian who has known him for a long time. As it stands, it cannot be assumed that he knew anything. This kind of case is often well protected by the protagonists.One thing, however, is certain for her:Jean-Luc Mélenchon is omnipotent, he can't stand a grain of sand in his well-oiled mechanics set up. He always throws himself two moves ahead. He knows what he will be doing in one or five years. This unfortunate Céline was a grain of sand. He couldn't stand it".
Clémentine Autain wants LFI deputies to hear Céline Quatennens
From the first revelations on this affair, in September, the triple presidential candidate showed his support for his lieutenant. Full support, too quick, without even a first word of compassion for the wife, who will then be very reproached to him. Despite a barely assumed semi-repentance, the former deputy had driven the nail into Sunday in politics on France 3, October 9. Jean-Luc Mélenchon had then vigorously defended the return of Adrien Quatennens to the Assembly also wishing " stop the lynching » « It is a repetition of political slaps given to him, from morning to evening, in all the media… "Some of his relatives, such as the deputy Manuel Bompard (Marseille), had abounded in its direction.
Clémentine Autain, at that time, had distanced herself from the words of the leader of the Insoumis. " I wish that our group, in one way or another, can hear Céline Quatennens if she accepts it ", she indicated this Wednesday at Figaro . " Our decision regarding Adrien Quatennens must take into account her word and not just his. We must be fair and audible. »