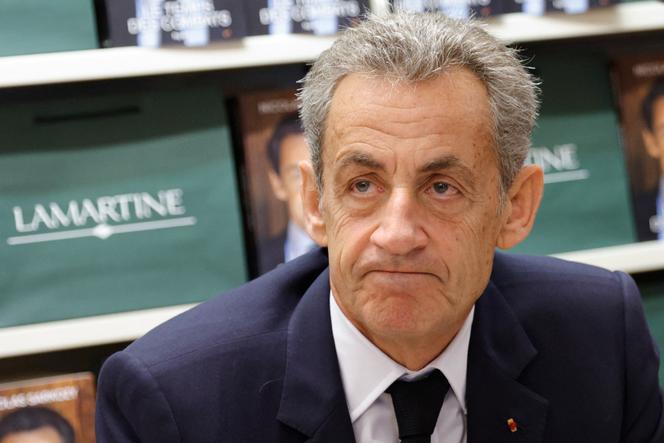 The trials continue for Nicolas Sarkozy who appears, from Wednesday November 8, before the Paris Court of Appeal in the so-called "Bygmalion" affair, named after the company organizing the meetings of the candidate for the 2012 presidential election. The former President of the Republic appealed his sentence to one year of imprisonment for exceeding the ceiling on electoral expenses, pronounced in September 2021 by the criminal court.
Mr. Sarkozy will be retried alongside nine other defendants, convicted at first instance of fraud or complicity, breach of trust or concealment, forgery, use or concealment of forgery and complicity in exceeding the ceiling on electoral expenses. They are accused of having, in their functions at the Union for a Popular Movement (UMP, which became Les Républicains in 2015), within the company Bygmalion or its subsidiary Event & Cie, and in the campaign team of the candidate, participated in the establishment of the system of false invoices intended to hide the explosion of campaign expenses, 42.8 million euros, almost double the 22.5 million authorized by law.
During the first trial, Nicolas Sarkozy wanted to indicate to the judges that this case did not concern him, or only very far, by attending only one day of hearing, that of his interrogation, and by shifting responsibility of the whole affair on the UMP, then led by its hated opponent Jean-François Copé, whose links with the leaders of Bygmalion were close.
A "solid gold" campaign
"Am I the one receiving the quotes? No. Do I sign the invoices? No. Do I have a political responsibility? Yes. It was me who launched the "Sarkothon" and raised 12 million euros to reimburse it. And I paid 350,000 euros out of my pocket. Do I have criminal liability? No. »
Three months later, the judgment gave him a scathing denial. Not only was the former President of the Republic declared guilty, but the court considered that the offenses with which the other defendants were accused had "was committed, not during an electoral campaign, but for the benefit of the campaign of a current President of the Republic, candidate for his own renewal".
A campaign "solid gold" noted the prosecutor, Vanessa Perrée, by drawing up a list of meetings with spectacular technological prowess – forty-four, including three giants which, between them, had taken up half of the authorized budget. However, she emphasized: "Nicolas Sarkozy knows all this perfectly. He has forty years of political life. He cannot fail to realize the extent of the means implemented. By boosting his campaign, he did not respect the essential value of equality between the candidates. Let him face the consequences today alongside those who worked for him. »
You have 45% of this article left to read. The rest is reserved for subscribers.