no act of mistreatment on the farm reported by L214 according to an expert report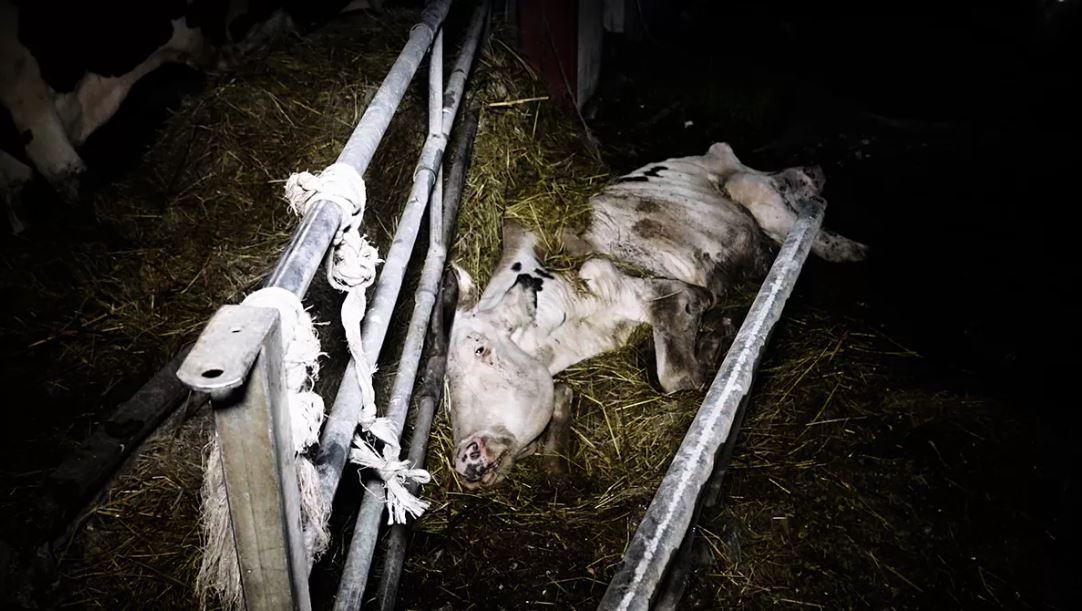 This expertise concerned 13 cows in poor health out of a herd of 464 animals.
A veterinary expertise carried out on a dairy cow farm in Gironde on Friday concluded that no "willful act of abusehad been committed against animals, after a complaint from the L214 association, we learned from the prefecture on Saturday. This expertise concerned 13 cows in poor health out of a herd of 464 animals, in the town of Les Peintures located in the north-east of the department. Four of them were euthanized, including one on Friday, and the other nine will be the subject of a "specific veterinary follow-up", indicated the prefecture. Expertise will be continued.
Read alsoWhat happens to the slaughterhouses and farms pinned by the vegan association L214?
A judicial inquiry was opened on Wednesday following the filing of a complaint by L214 and the publication of a video by the association for the defense of animals in which you could see emaciated cows lying in slurry. L214 and the Gironde association "Ne crin plus rien" had called for "the immediate closure of the establishment". A first inspection, carried out by the public prosecutor of Libourne, had led to the discovery of 13 animals in poor health, but which had access to water and food.
The prefecture had already indicated that the checks carried out the same day had not brought to light "acts of abuse". She further stated that "no complaintshad not been received in the last five years for this reason. The farm notably supplied the French cheese group Savencia (Caprice des Dieux, Tartare, Elle&Vire). The group told AFP on Wednesday:immediately suspend milk collection from this farmafter the video aired.
SEE ALSO – L214 broadcasts images of an intensive chicken farm in Pas-de-Calais