no worries for Manchester United, already one foot in the final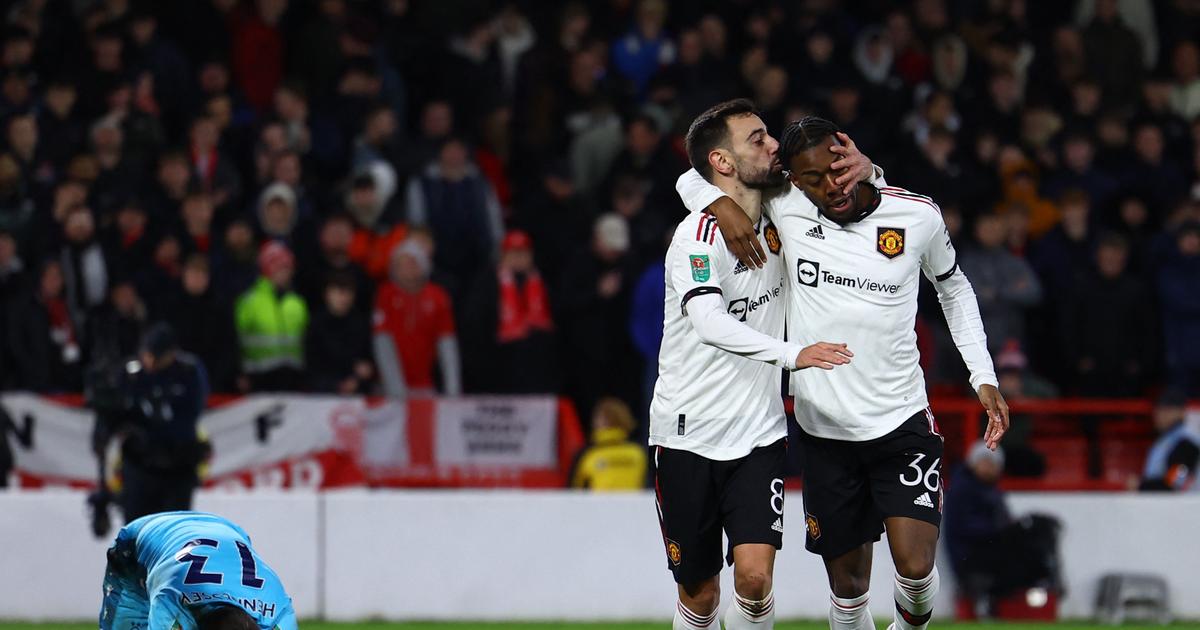 The Red Devils made short work of Nottingham Forest this Wednesday, in the semi-final first leg.
Manchester United took a big step towards the English League Cup final by winning 3-0 at Nottingham Forest in semi-final first leg, Wednesday evening. Tuesday Newcastle won 1-0 at Southampton in the other semi-final.
Current fourth in the Premier League standings, Manchester United was able to impose its technical superiority on the lawn of the City Ground, dominating a generous but too clumsy Nottingham team against the opposing goal. At the end of December in the league, the Red Devils had already won 3-0 at home against the promoted, thirteenth in a Premier League where he reappeared this season after twenty-three years of absence.
Clearly dominating from the first minutes, Manchester quickly opened the scoring through Marcus Rashford (6th). The international striker started from his left side camp, eliminated Remo Freuler and Joe Worrall then quietly deceived Wayne Hennessey with his left foot. Nottingham thought they had equalized in the 23rd minute, but Sam Surridge's goal, with a curling right-footed shot, was ruled out for offside after viewing VAR.
Weghorst and Fernandes make matters worse
The Mancunians, with Raphaël Varane on the bench, almost increased the score when Antony found himself alone five meters in front of Hennessey, but the Welsh goalkeeper diverted the shot from the Brazilian (32nd). It was only a postponement for Erik ten Hag's team who made the break just before the break by Dutch striker Wout Weghorst, very happy to take back a ball pushed back at his feet by Hennessey on a strike from Anthony (44th). At the end of the match, the Portuguese captain of the Red Devils, Bruno Fernandes, made the addition worse with a low shot at the entrance to the penalty area (89th).
The second leg in Manchester will be played next Wednesday. The final is scheduled for Sunday February 26 at Wembley. Manchester have won the League Cup five times and Nottingham Forest four times. For its last final, in 1992, Nottingham, winner of the European Cup of champion clubs in 1979 and 1980, was beaten by … Manchester United (1-0).