Norway win against Denmark and do the double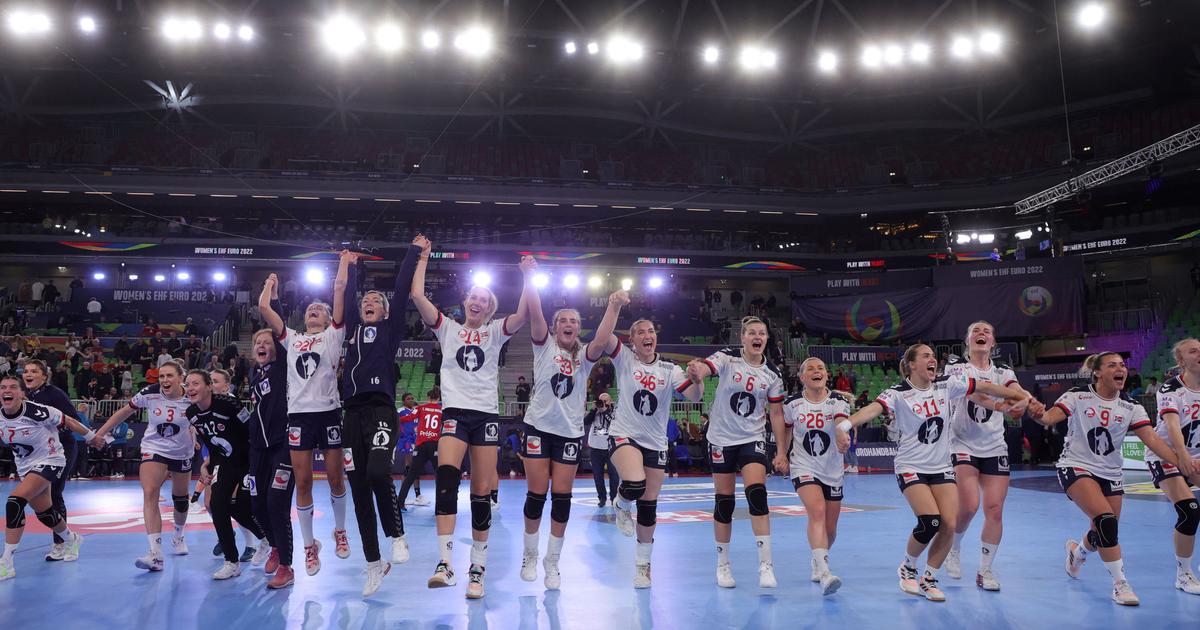 The Norwegians, titled twice in a row in the Euro.
Norway clings to its seat. The Norwegian handball players were crowned European champions for the ninth time in their history and the second in a row on Sunday by defeating the Danes (27-25) in the final of Euro-2022 in Ljubljana (Slovenia).
Norway reversed the course of a meeting they had never led before the last six minutes thanks to the parades of Katrine Lunde, titled a record sixth time.
The stainless 42-year-old goalkeeper made several saves at the end of the match (four saves, 40% in total) to reverse the direction of a badly started meeting for the Stine Oftedal band, still trailing by four goals to about fifteen. minutes of the term (22-18, 44th).
After a slow start to the tournament no doubt linked to his return from a thigh injury, right-back Nora Mork was decisive in the final by making an almost perfect copy (eight goals in nine shots) against the cages, even if they were held by Danish captain Sandra Toft (eleven saves, 30%), voted best player in the world in 2021.
With this continental crown, the world champions obtain their ticket for the Paris-2024 Olympic Games. They will try to exorcise their recent curse under the rings, where they have not reached a final since their title in London in 2012 despite two world titles and three European won since.