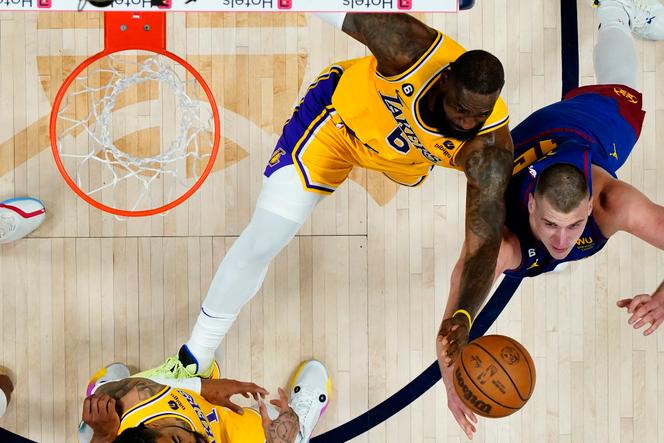 Denver takes over Los Angeles from the start. The Nuggets, thanks in particular to 34 points from Nikola Jokic, author of a triple-double, beat (132-126) the Lakers, who came very close to a fantastic comeback, in the first game of their Western Conference final, counting for the NBA playoffs, Tuesday, May 16.
On his floor, Denver has long gone it alone, aligning up to twenty points ahead in the first period. Then, in the wake of Anthony Davis, author of 40 points, and LeBron James (26 points), Los Angeles resurfaced, to the point of returning to three lengths in the last two minutes (127-124).
In addition to Jokic (12/17 on shots, 21 rebounds, 14 ists), who demonstrated why he had been named best player ("MVP", for Most Valuable Player) in 2021 and 2022, Jamal Murray was the Nuggets' other offensive weapon, scoring 31 points.
The second game will take place on Thursday, still in Denver. The first team to four wins will qualify for the league grand final.