NWF increased by almost 300 billion rubles in February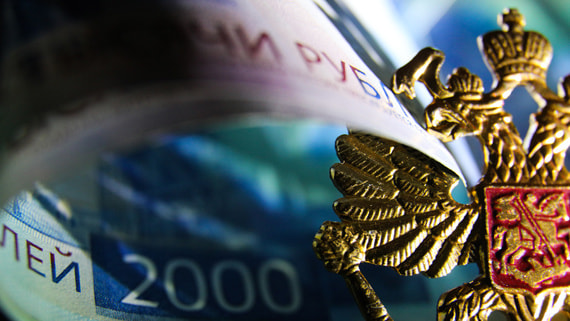 The National Wealth Fund (NWF) of Russia increased by almost 300 billion rubles in February, the press service of the RF Ministry of Finance reported.
As of March 1, the volume of the NWF amounted to 11.106 trillion rubles. or 7.4% of GDP projected for 2023, which is equivalent to $147.23 billion. As of February 1, the volume of the fund was 10.807 trillion rubles. ($155.29 billion, 7.2% of GDP).
The volume of liquid assets as of March 1 amounted to the equivalent of 6.446 trillion rubles, or $85.457 billion, or 4.3% of GDP. 10.4 billion euros, 300.06 billion Chinese yuan, as well as 539.24 tons of gold in impersonal form were placed on separate accounts for accounting for the funds of the NWF with the Central Bank.
In February, part of the NWF funds on accounts with the Central Bank in the amount of 7.37 billion yuan and 12 tons of gold were sold for 131.72 billion rubles. to finance the federal budget.
Earlier, the Ministry of Finance announced that from March 7 to April 6, it would reduce sales of foreign currency under the budget rule to 119.8 billion rubles, the department would sell 5.4 billion rubles each. daily. From the moment the rule was renewed – January 13 – until February 6, the Bank of Russia, on behalf of the Ministry of Finance, sold yuan in the amount of 54.5 billion rubles. (3.2 billion rubles per day). From February 7 to March 6, foreign currency sales under the budget rule were almost tripled to 160.2 billion rubles. As noted by experts interviewed by Vedomosti, the Ministry of Finance will begin buying yuan under the budget rule in the second half of the year.
On December 30 last year, the Ministry of Finance announced that it was reducing the share of currencies from unfriendly countries in the structure of the NWF. The list includes euro, pounds sterling and yen. According to the new structure, up to 60% of the fund is allowed to be invested in yuan, and up to 40% in gold. In February, Deputy Finance Minister Vladimir Kolychev announced that the Finance Ministry decided to zero out the euro share in the NWF before the end of the year, leaving only yuan, rubles and gold in it.