Obtaining a zero-interest loan if your home is well insulated is possible!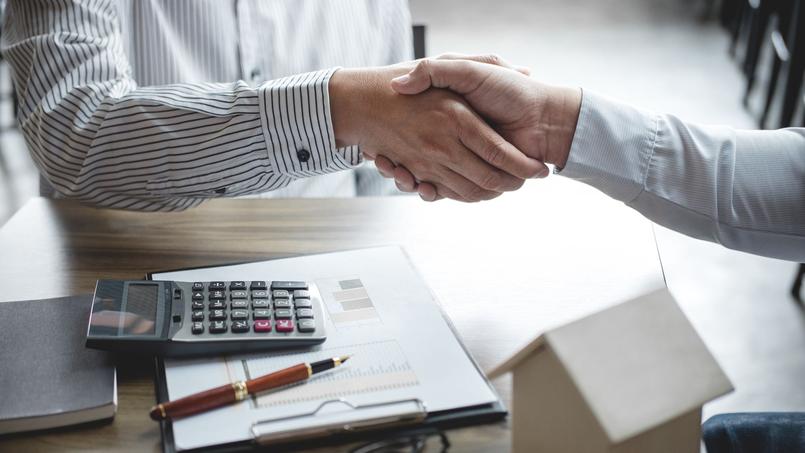 You have certainly heard of the interest-free loan (PTZ). Reserved for the first purchase of a principal residence, it constitutes a significant boost - of around ten thousand euros in general - for those who are struggling to finance the acquisition of their lodging (apartment or house, old or new). To qualify, your income must not exceed a ceiling that varies according to your place of residence and the number of people occupying the property. But, with the new ecological deal, Crédit Agricole Île-de-France has decided to include another criterion: energy performance. And to modify another: "his" PTZ concerns not only the purchase of a main residence but also a secondary one or even a rental investment, confides to the Figaro Credit Agricole Ile-de-France.
In concrete terms, if you buy a (very) well-insulated home, whether it is located in Île-de-France or not, you can benefit from a zero-rate loan. This concerns properties classified A, B or C (letter visible on your energy performance diagnosis). Called "sustainable mortgage", this offer, reserved for customers in the Paris region of Crédit Agricole Île-de-France, takes the form of a loan whose amount is capped at 50,000 euros and 10% of the purchase price of the accommodation. A far from negligible sum if we compare it to the 424,000 euros (outside Paris) that a house in Île-de-France costs on average and the 268,000 euros to pay for an apartment, according to Century 21. Good news: this offer from Crédit Agricole Île-de-France is not limited in time, unlike the PTZ which ends, as of today, January 1, 2024. "The scope covered by the government PTZ is not related to our offer", specifies the green bank, contacted by Le Figaro.
" READ ALSO - Thermal colanders: where are they most common?
Limited offer
With this new zero-rate loan, Crédit Agricole Île-de-France wants to give a boost to first-time buyers who often lack savings, particularly in Île-de-France. "The contribution rate required by banks is now around 20%, which is equivalent to nearly 88,000 euros for a real estate purchase in Île-de-France", underlines Olivier Lendrevie, president of Cafpi, mortgage broker. The other objective is to encourage future owners to turn to energy-efficient housing. Problem: the target is limited on two counts.
On the old side, in Île-de-France, only 18% of old dwellings are classified A, B or C. This figure only rises to 26% for the whole of France, according to a study by French notaries published at the end of last year. To see if the new constraints on thermal colanders - frozen rents and rental prohibited from January 1, 2023 - will not inflate these differences. Nothing is less certain because the impact of energy class on the value of housing remains quite low in Île-de-France. Thus, a property classified A or B will sell for only 6% more than the same dwelling classified D, again according to the notaries. Against +17% in the Centre-Val de Loire region. The fault of a very tight Ile-de-France market where the seller can count on a greater demand than in the provinces and where the ECD is not (yet) a major criterion in the decision of buyers. As for new housing, you will have a better chance of finding housing that is not energy-intensive. A damper: the area suffers from a housing shortage.
In short, the offer is not likely to attract many customers. The proof: since April, just over 500 borrowers have obtained this "green" PTZ. It remains to be seen whether this loan will be emulated by other banking networks. La Banque Postale is "in reflection», according The echoes .