OGC Nice will face FC Basel in the quarter-finals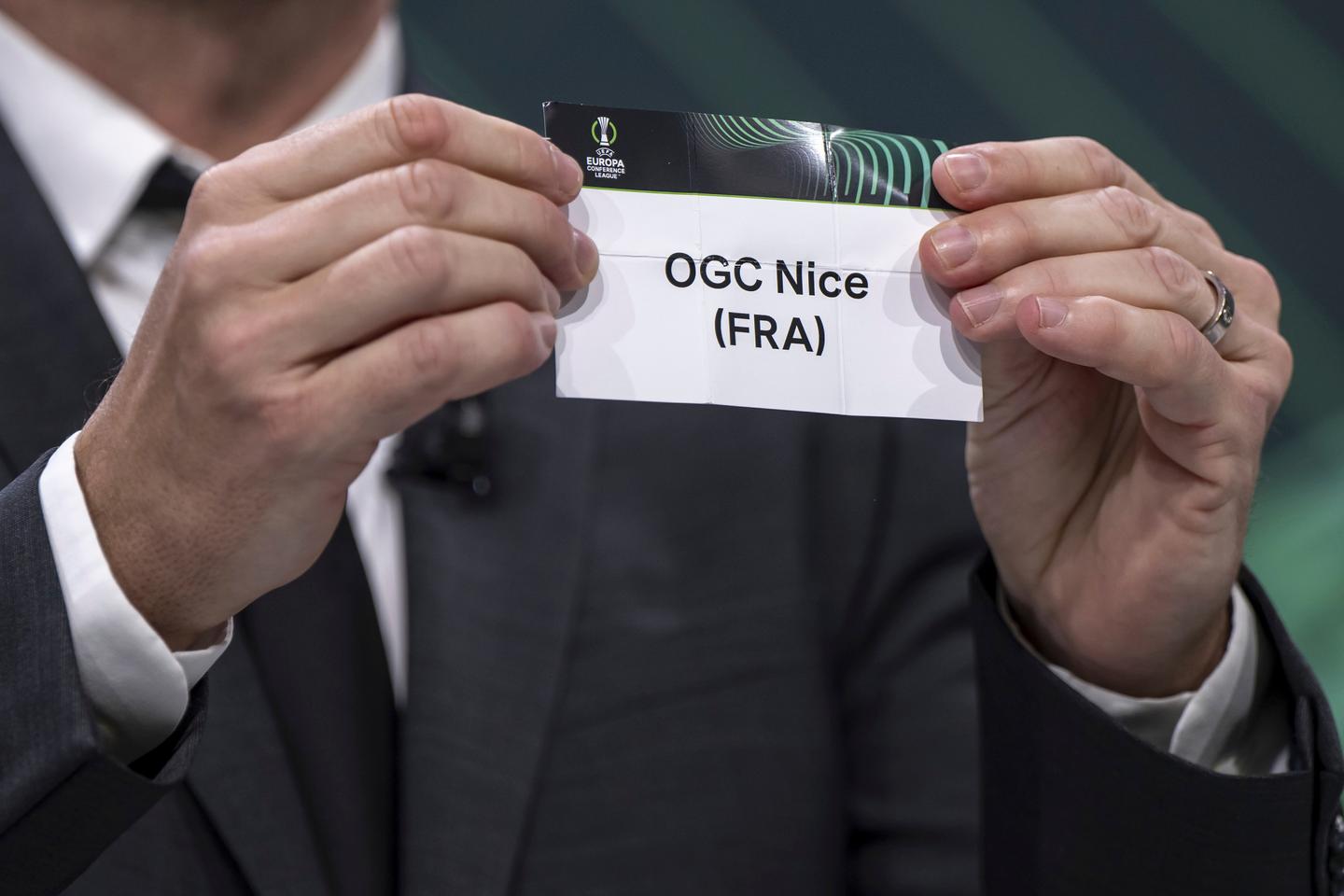 Qualified for the quarter-finals of the Europa League Conference after his victory against the Moldovans of Sheriff TiraspolThursday, OGC Nice now knows its opponent: the Niçois will face FC Basel, determined the draw made on Friday March 17 at the headquarters of the European Union of Football Associations (UEFA) in Nyon, Switzerland.
Last French club still in contention in the European Cup since the elimination of Paris Saint-Germain by Bayern Munich in the round of 16 of the Champions League, OGC Nice will travel to Switzerland on April 13 and will receive in the second leg the 20th of the same month.
"The pleasant surprise is [la perspective de disputer le match] back homeestimated Didier Digard, the coach of Nice. This outward trip to Switzerland is rather short, that's good. Because in the process, we will continue with a trip to Brest, the longest [pour son club] in the championship. »
FC Basel is currently 6e of its national championship and has, according to Mr. Digard "a big European experience". "But we won't pay attention to it, we will bet on our desire, says the technician. Recently, they have changed their game system. But we will observe them when the time comes. We will not choose between championship [de France] and European Cup. We can't afford it. We have the group to be able to play these two competitions thoroughly. »
"The European matches during the week are a plus, abounds OGC defender Melvin Bard. Against Tiraspol, the stadium was on fire. Europe allows everyone to be involved and to keep up the pace. »
Lech Poznan or Fiorentina in the semi-finals
After Friday's draw, Didier Digard's men, for hour 7are of Ligue 1, also know their potential opponents in the semi-finals: the Poles of Lech Poznan, the former club of Robert Lewandowski, or Fiorentina, finalist of the second edition of the Cup of champion clubs, ancestor of the Champions League , in 1957.
In the other part of the table for the final phase of the Europa Conference League, the English of West Ham, a rich Premier League club which is nevertheless fighting for its maintenance in the league, will face the Belgians of La Gantoise. The fourth poster of the quarter-finals will oppose other Belgians, those of Anderlecht, to the Dutch of AZ Alkmaar. The semi-finals are scheduled for May 11 and 18, before the final on June 7 in Prague.
After the elimination of PSG and Marseille in the Champions League, then Nantes, Monaco and Rennes in the Europa League, Nice's future results will have a significant impact on France's UEFA index, including fifth place in the standings. nations is threatened by the Netherlands. This ranking determines the number of places allocated to each country in future European Cups.