old sea bass lost in the Berlin of the Roaring Twenties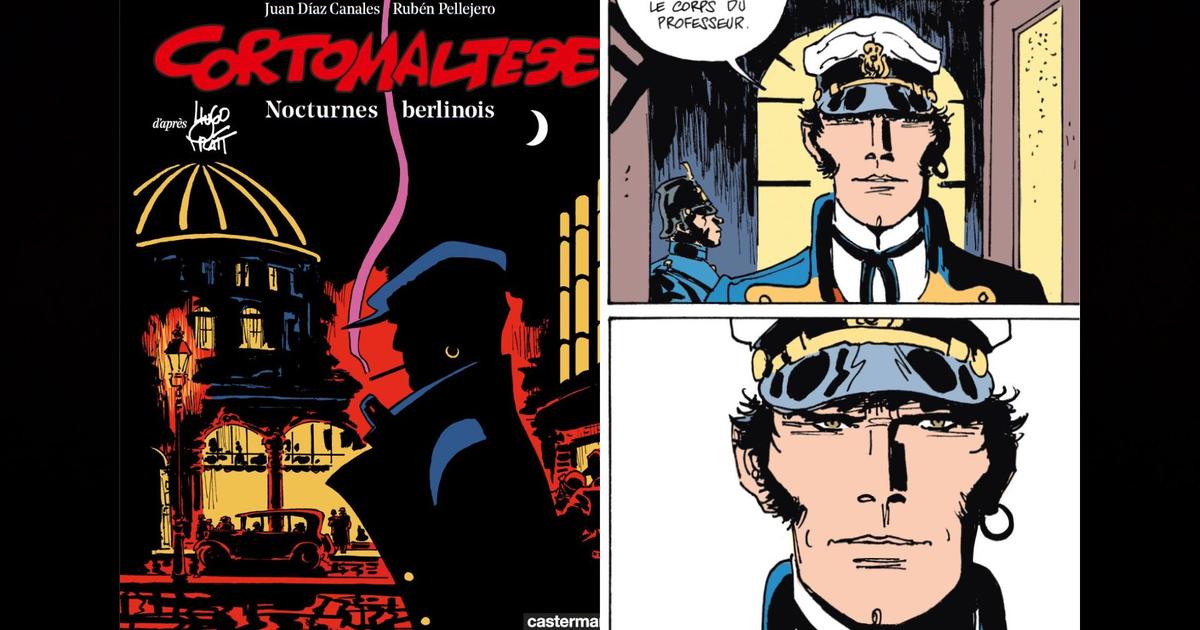 CRITICISM – For its fourth album of the adventures of Hugo Pratt's hero, the Spanish duo Juan Diaz Canales-Ruben Pellejero plunges the romantic sailor into a thriller.
Berlin, 1924. Corto Maltese walks through a city that is modernizing. His old friend Jeremiah Steiner is murdered. Furious, shaken, sad, he begins to look for who could have committed such an act. But Berlin at night is not his cup of tea. Corto is like a fish out of water. He, the romantic sailor with the earring, who wears an enigmatic smile in all circumstances, is far from the sea and the hidden treasures that ignited the imagination of travel writers at the end of the 19th century.e century.
Read alsoMaylis de Kerangal: "Corto Maltese, a runway for the imagination"
Here, no sideburns shivering in the wind, nor caps and peacoats whipped by the spray. By the will of the Spanish tandem Juan Diaz Canales - Ruben Pellejerothis vengeful Corto, representative despite himself of the world of yesterday, finds himself involved in a dark investigation where esotericism and the cabal catch up with the son of the "Nina of Gibraltar" who once cut his hand with a razor to offer a line of luck worthy of the name.
"Corto with a weakness…"
While Weimar Republic establishes…