Olivier Giroud is unanimous among the Blues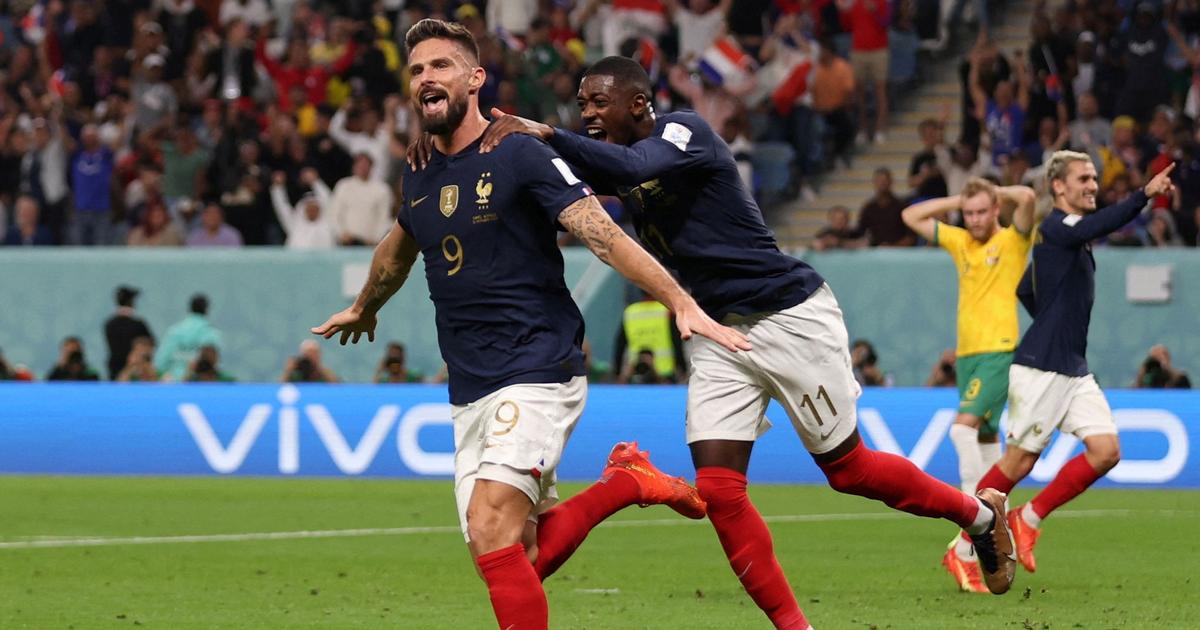 NARRATIVE – Decisive against Australia and now top scorer in history, the center forward is more than appreciated in the France team.
"This little youngster is not bad, he can have an interesting career.» At the end of the line, Laurent Koscielny (51 selections, 37 years old) cannot help but smile when talking about the performance of his "fifteen year old buddy" Olivier Giroud. Author of a double Tuesday evening against Australia (4-1), "Oliv'" (115 selections) also offered himself the luxury of joining Thierry Henry in the very closed circle of the best scorers in the history of the selection (51 goals). With his double on Tuesday evening, the veteran (36) of the Blues scored more goals in a match in Qatar than during the entire Russian campaign four years earlier.
"Watch out, Titi, I'm cominghe joked in the spans of the al-Janoub stadium, without adding to it. Honestly, it's a goal that I keep in the back of my mind, but it doesn't inhibit me in the field. I mainly think about what I have to do and help the team win games. My personal case goes after.» From Olivier Giroud in the text. Since the beginning of…