In a seaside landscape, an imposing Provençal building topped with terracotta tiles dominates a vast parking lot bordered by a ribbon of sand and a small harbor. In the background, Cap d'Antibes poses, imperturbable, its Art Deco villas peeking out from between the pines.
This postcard with serrated edges sold on a collectors' site served as an invitation card for the election of Miss Cannes Festival 1959 at La Maison des Pechers, "restaurant, beach, snack bar, solarium on Boulevard du Littoral, in Juan-les-Pins", as stated in the text on the back. The Belgian architect Bernard Dubois, who has just signed the renovation of the Cap d'Antibes Beach Hotel, is not familiar with this image. But he knows that the place was once this famous Fisherman's House whose history nourished the Juanese legend.
Two sheds used to dry fishing nets at the beginning of the 19th century, transformed from the 1940s into a popular restaurant flanked by a beach, then, later, a nightclub. For half a century, "les Pêcheurs" attracted a golden clientele, thanks to the prestigious events organized in the area: Cannes Festival, Jazz à Juan, Rose d'or d'Antibes…
In 2008, the nightclub ended up attracting the wrath of local residents and the owner, Jean-François Ferrante, decided to transform the address into a luxury hotel in order to offer an alternative to the two local institutions, the Belles Rives and the Hôtel of Cape Eden Rock.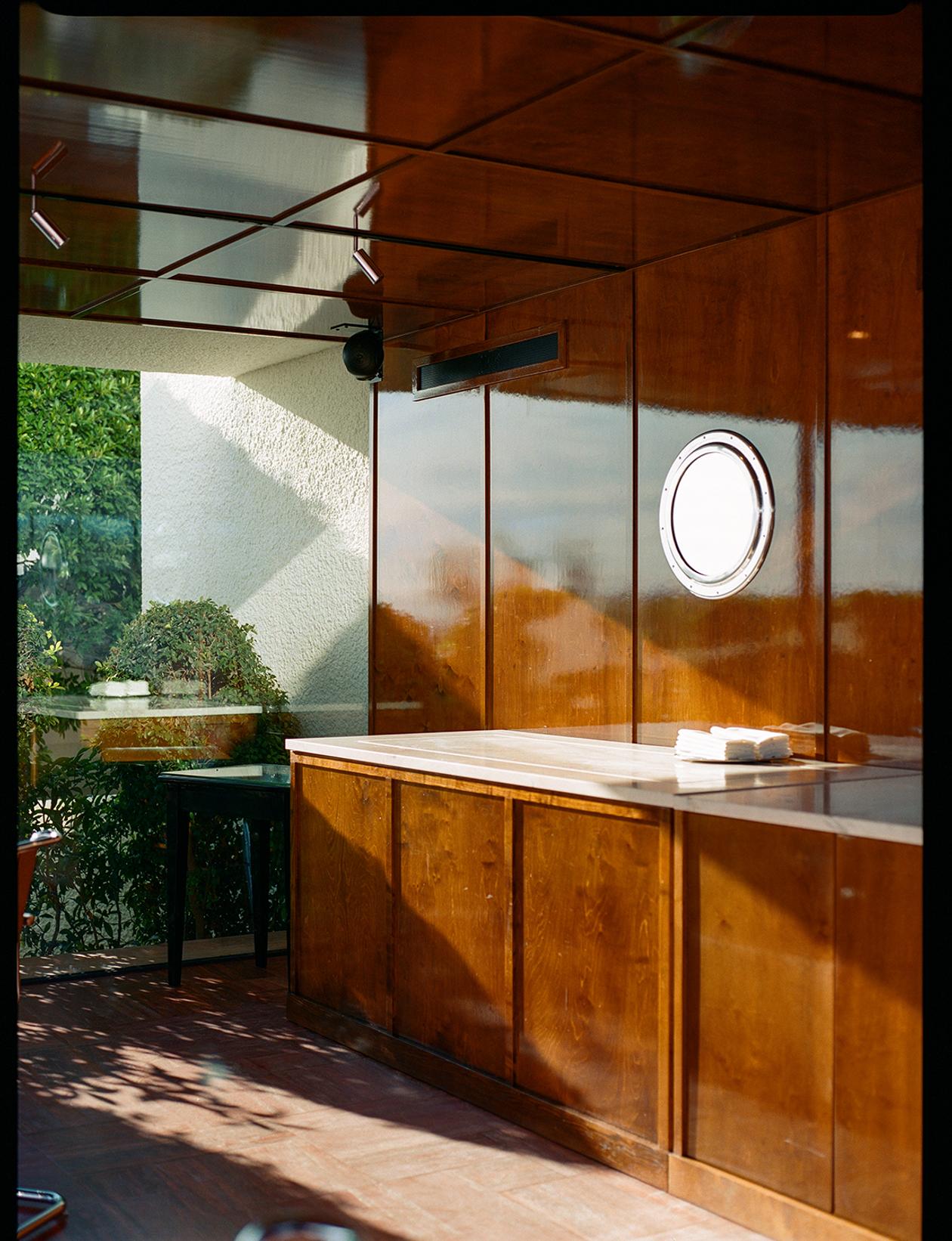 The Provencal building with red tiles then disappears definitively in favor of an immaculate modern building housing around thirty rooms and a gourmet restaurant – called Les Pêcheurs, just return of things –, still with a private beach installed in this splendid cove nestled between two ports, Crouton and Gallice.
In 2022, the whole was bought by Nicolas Saltiel, founder of the Cadeaux Hotels group, to whom we already owe the resurrection of La Ponche, in Saint-Tropez. Pionate about architecture, he entrusted the renovation to Bernard Dubois, whose refined style – used for the Courrèges and Icicle boutiques in Paris and the Lanvin flagship opened in July in New York – contrasts with the flashy image of the Riviera coast. "I chose him precisely for his rigorous style and the fact that he had never signed a hotel before. I wanted an architect who takes a fresh look at the Coast," specifies the Parisian hotelier.
The work must be completed in five months (a feat!), for a reopening in April 2023, it is impossible to file the slightest building permit. Luckily, the Brussels architect, trained at the National School of Visual Arts in La Cambre, loves reinterpreting what already exists: "The modernist volumes of the hotel immediately seemed interesting to me, with these pageways evoking the 1960s."
You have 69.88% of this article left to read. The rest is reserved for subscribers.