On the east coast of Cotentin, questions after the stranding of more than two tons of cocaine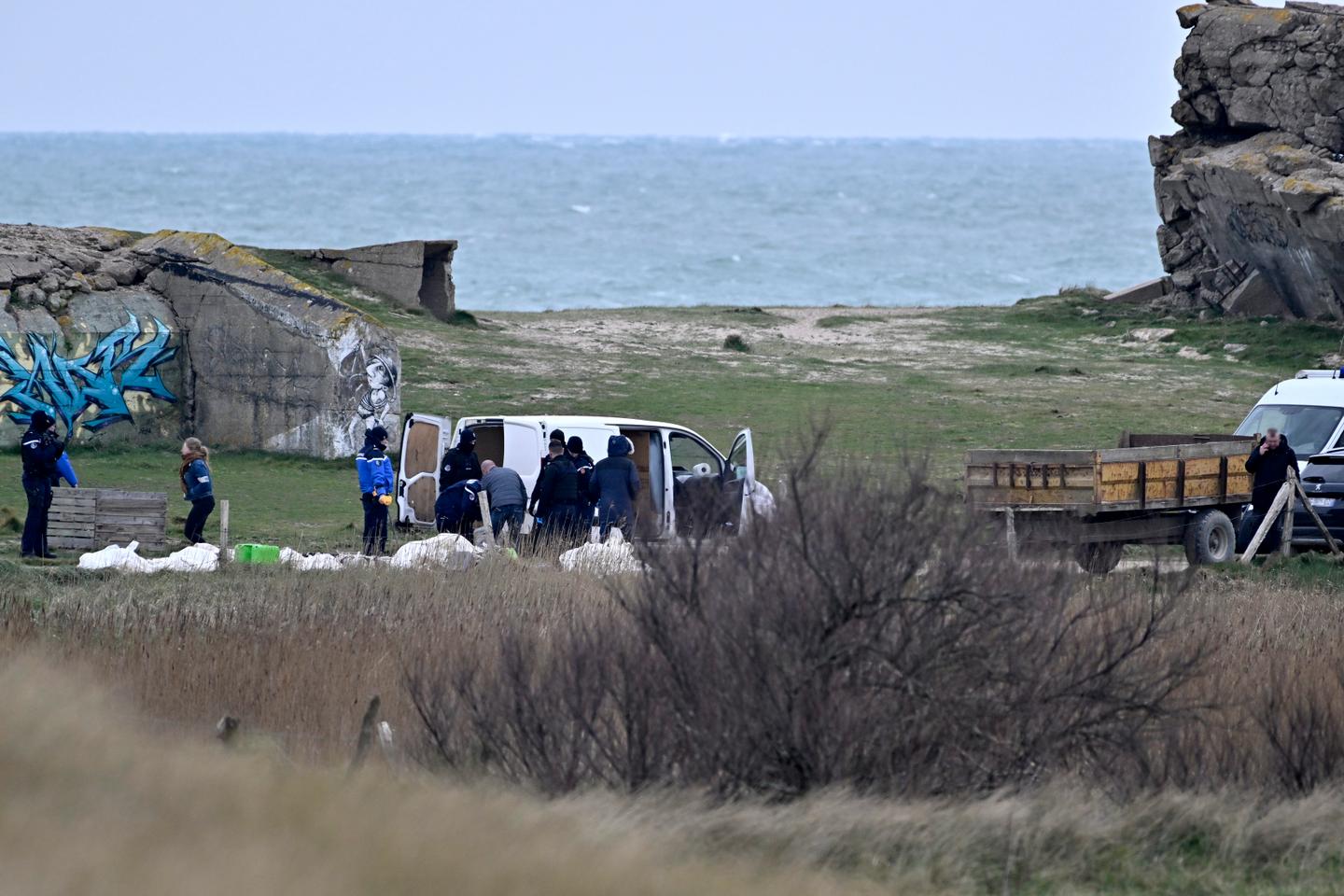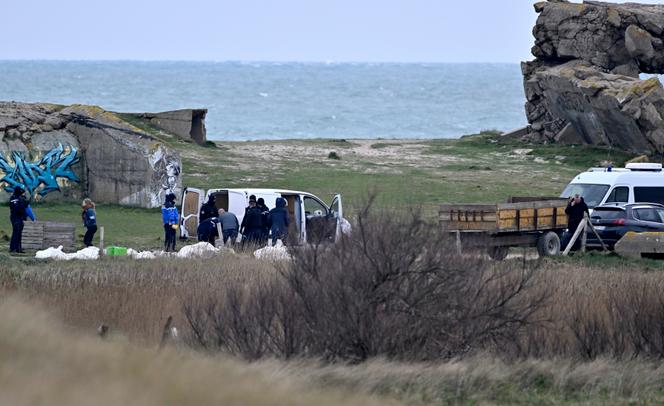 Who are these people walking their dog on the beach at Réville (Manche), on the east coast of Cotentin, while a gray helicopter circles above them? And these young people who roam the beach of Dranguet, near an unstructured blockhouse where, recalls a prefectural decree, "Bathing, circulation, parking and anchoring of all unregistered vessels or vehicles are prohibited due to the risk of discovery of explosives" ?
And this couple who collects waste pushed back by the tide on the side of Néville-sur-Mer, about ten kilometers to the northwest, indifferent to the comings and goings of a vehicle of the gendarmerie? And the occupants of this vehicle who scan the sea with binoculars from the quay of Fontenay-sur-mer, further south?
Onlookers, sure. But also people "disturbing", in the eyes of the population of the eastern tip of Cotentin, not reassured by these comings and goings since the stranding, on Sunday February 26, of two huge bags stuffed with bales of cocaine, found in Dranguet, to which were added, the following days, other cargoes packaged in the same way, near Néville and Omonville-la-Rogue, on the north coast of the peninsula.
Tribute interrupted
In total, more than 2 tons of white powder were recovered on these Normandy beaches, according to the public prosecutor of Rennes, Philippe Astruc, representing approximately 7% of cocaine seizures made in 2022 on national territory. Other small quantities have since been reported, west of Cherbourg. And the case is now followed, in Paris, by the National Court in charge of the fight against organized crime.
This is not the first time that cocaine has arrived on the French coast. At the end of 2019, bales containing a total of 1.6 tonnes of white powder had washed up on the beaches of a large area ranging from Saint-Jean-de-Luz (Pyrénées-Atlantiques) to Camaret-sur-Mer (Finistère) . In his office, the mayor of Réville, Yves Asseline, is " worried " him too, " sad " to see such quantities of drugs arriving on French shores. But he tries to play down the situation.
Before explaining the particularities of his commune, a town of a thousand inhabitants "who lives from tourism and dies from second homes"he shows the photocopy of an image received a few days after the first grounding: a diversion of the cover of the Adventures of Tintin album Coke in Stock (1958), with a Norman decor. "We Normans don't do things by halves, when we order, we order"smiles one of his constituents.
You have 52.21% of this article left to read. The following is for subscribers only.