"One day a hunter", the collective that fights to free speech on hunting accidents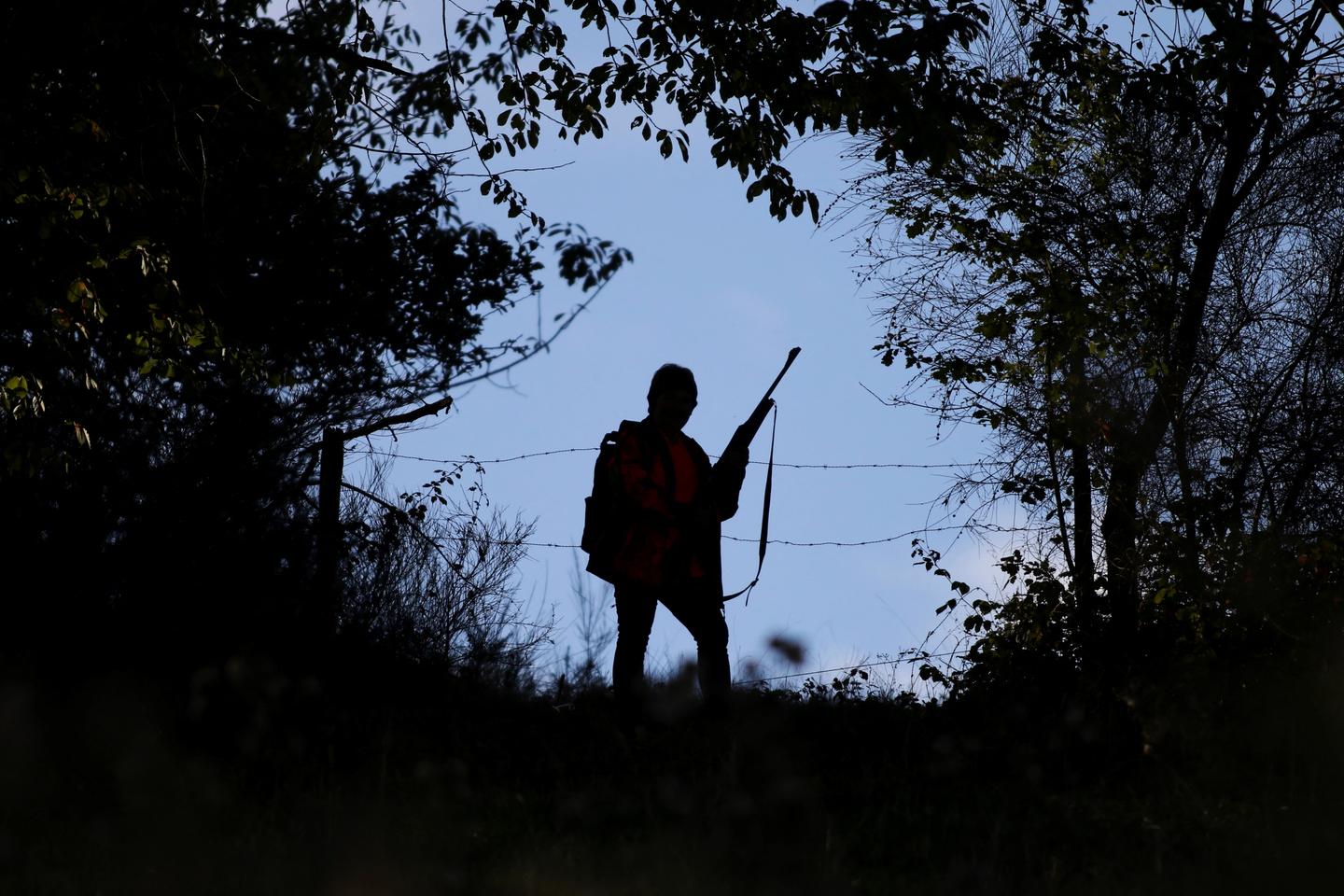 "One day a hunter killed Morgan Keane. » It was December 2, 2020. The young man, 25, was shot in the chest while he was cutting wood on his property, in the Lot. This drama, her friends turned it into a fight, battling for almost two years to free the voice of rural people on hunting accidents through their collective Un jour un chasseur – whose manifesto, published in October, begins with this first sentence lapidary. The trial of the shooter and the hunt director, opened Thursday, November 17 in Cahors, comes to rekindle their commitment these days, against "violence and abuse" hunting. Six months in prison were required.
Lea Jaillard, Mila Sanchez, Zoé Monchecourt, Audrey Tindilière: the four women, under the age of 30 and residents of Lot or Aveyron, had, before this day in December 2020, no militant vocation. Struck by the brutal death of their friend, they then realize, with amazement, that it triggers no political or public reaction, or very little. "Actually, it didn't surprise anyonesays Léa Jaillard. We were told it was an accident, that zero risk did not exist…"
A few days after the tragedy, they create their collective. First a simple mailbox and a call for testimonials published on their Facebook account. Very quickly, the young women find themselves overwhelmed with messages from all over France: dead, injured, threats, pets killed, bullets whistling in their ears, on the roads, in gardens and houses… "During the hunting season, we receive thirty to forty testimonials a week", says Léa Jaillard. They spend hours reading them, responding to them, and posting them on their Instagram accounts – which have just passed 40,000 subscribers –, Twitter (13,000 subscribers) and Facebook (12,000). "People are afraid to speak, there was a huge expectation of a space to express themselves freely on the subject"she observes.
One in ten dead is not a hunter
To the authorized word of the hunters, almost always men, often of a certain age, who have the ear of politicians – from the mayor of the village to the Elysée –, the collective opposes a word like #metoo, bursts of expression anonymous, which fuse, shout and repeat themselves. "One day, a hunter raised his rifle towards my companion. "One day a bullet went through our whole house. "One day, my father died like a boar. "One day, we went for a walk with a lump in our stomachs. » There follow a few sentences unfolding these brief and routine stories, which the collective strives to extract from the banality.
You have 56.56% of this article left to read. The following is for subscribers only.