only 368,000 demonstrators in France this Saturday March 11 according to the Interior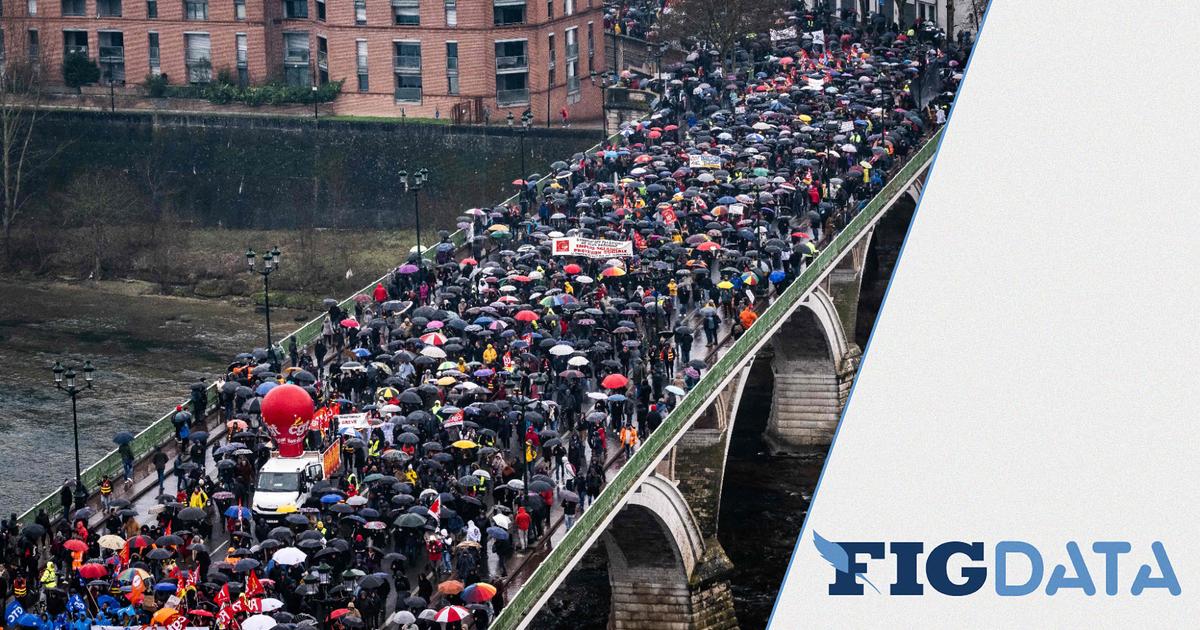 MAP – The unions failed to mobilize for this second day organized during the weekend. Find city by city the number of demonstrators.
And seven! The unions wanted a massive mobilization this Saturday in order to attack the days to come from a position of strength, at the start of a decisive week, where the government hopes to see the pension reform definitively adopted after a chaotic parliamentary course. The demonstrators were significantly fewer on Saturday, often below the previous minimum of February 16, according to figures from the authorities and unions. A city like Paris thus mobilized less than 50,000 people (48,000 according to the prefecture and 300,000 according to the CGT).
On Tuesday, the unions had shown very strong opposition to the reform project, with a record number of protesters (1.28 million people according to the Ministry of the Interior, more than three million according to the intersyndicale) – without however managing to put the country "offas they had expressed the wish.
LIVE – Pensions: the first demonstrations start this Saturday for the seventh day of mobilization
Follow the mobilization throughout the territory
The map is updated throughout the day.
But the demonstrators, divided on Saturday between fatalism, anger, and sometimes, hope of making the government back down, are far from filling the processions. Probably the event too many this week. At 6 p.m., the demonstrators numbered 368,000 according to the Ministry of the Interior. At the same time on Saturday February 11, they were 876,000 and 1.13 million on Tuesday March 7.
This March 11 marked the second day of mobilization during the weekend, in order to allow employees to participate without having to ask for a day of strike. On February 11, 963,000 people took to the streets according to the Ministry of the Interior, and more than 2.5 million according to the CGT. A still significant mobilization while two areas were on vacation.
TO HAVE ALSO – Pensions: Laurent Berger "implores" Emmanuel Macron to get out of "the denial of the social movement"