OpenAI, from the altruistic project to the rapprochement with Microsoft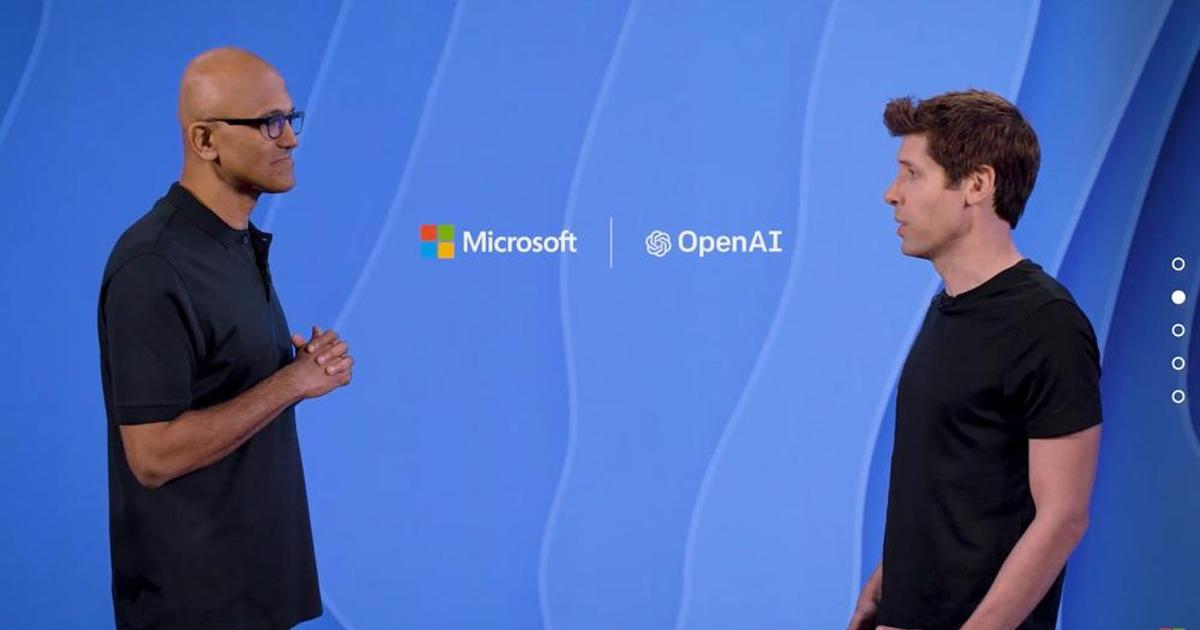 DECRYPTION – Wanting to make artificial intelligence one of its priorities, the American tech group has invested several billion dollars in the start-up behind the conversational robot.
Imagine a machine that can think and reason like a human being. Faced with an unprecedented problem, she would be able to show initiative and propose solutions that she will have conceptualized herself, rather than repeating what the computer scientists have taught her. It could help humanity solve problems, like designing breakthrough treatments for rare diseases.
The desire to create this "artificial general intelligence", a dream worthy of science fiction stories, led to the birth in 2015 of the American company OpenAIat the beginning of ChatGPT. Behind its cradle are Silicon Valley figures: Elon Musk and Peter Thiel, who made their fortune at PayPal, Reid Hoffman (LinkedIn), Greg Brockman (Stripe) and Sam Altman, at the head of the prestigious start-up incubator Y Combinator.
Read alsoFrom Dall-E to ChatGPT, how OpenAI has democratized a new part of artificial intelligence
The set of early OpenAI shareholders paid a total of $1 billion to launch what was then a lab…