opening with fanfare at the Festival de Laon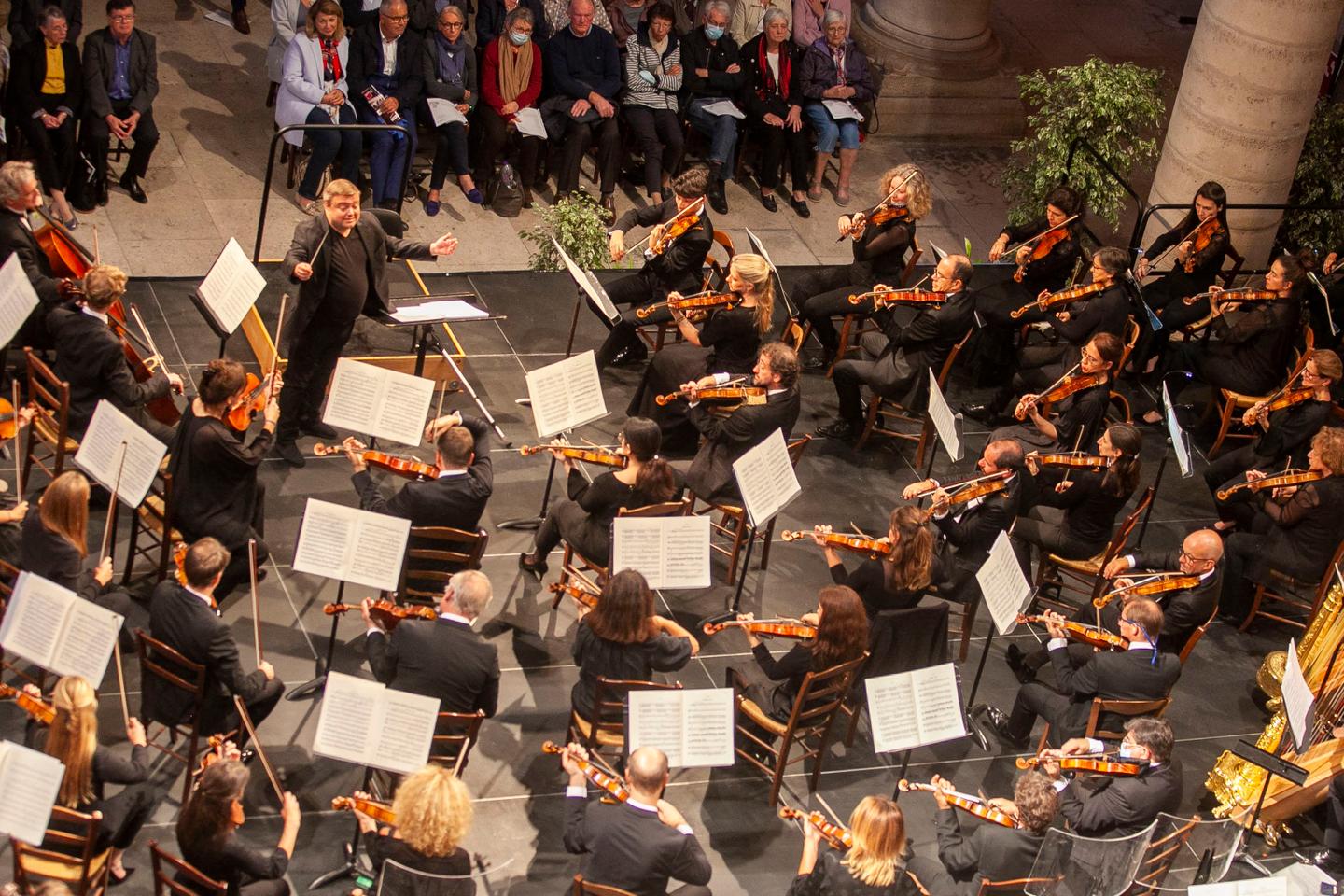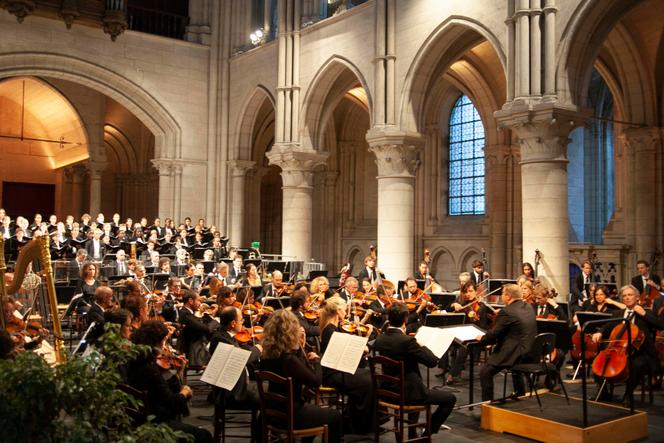 The magnificent cathedral of Laon (Aisne) raises its towers flanked by sixteen life-size oxen in a tormented sky, but the rain will spare, Thursday September 15, the opening of the 34e Laon Festival. Preserved during the First World War, because located outside the combat zones, the Gothic building, contemporary with Notre-Dame de Paris, has an elegant nave and very little reverberated acoustics, a considerable asset for music.
It has been three decades since the Orchester philharmonique de Radio France inaugurated the event programmed by Jean-Michel Verneiges. An unmissable event for Laon music lovers, whose appetite has not been frustrated by the Covid-19 pandemic (the last two festivals took place normally). Coupled with the impeccable mastery of Radio France, the Parisian musical phalanx offers Hauts-de-France its first concert of the season, with a program that is both rare and eclectic.
It is, in fact, with the cantata caligula, incidental music composed by Gabriel Fauré after a tragedy by Alexandre Dumas father, a native of Villers-Cotterêts, which begins the evening. Prologue with fanfare, march and choirs (from Hours of war and happy hours at Caesar closed his eyelid): the precise baton of Mikko Franck connects the numbers which recount the tragic episode of Caligula's murder, punctuated by the freshness of children's voices.
Hypnotized assistance
A brief and sensual interlude of chamber music – the orientalist Legend op. 13 by Marcelle Soulage (1894-1970) – offers an edifying sampling of the individual excellence of the musicians of the "Philhar" – harpist Nicolas Tulliez, flautist Magali Mosnier and oboist Olivier Doise. The evening ends with the symphonic poem Also sprach Zarathustra, by Richard Strauss. Reptilian grave of the bass drum and the tremolos of the double basses, ascending arpeggios of the brass, double explosion of cymbals in the tutti, hammering of the timpani, the audience is hypnotized by the famous triple symphonic peroration which opens what will become the soundtrack of 2001, a space odyssey, by Stanley Kubrick.
Greeted by the smiling gaze of the maestro, a ballet of bats seemed to want to visually enthrone another Strauss, Johann and his operetta Die Fledermaus ("the bat"), but it is indeed the symphonic poem inspired by the philosophical poem of Nietzsche, Thus spake Zarathustra, this musical mimesis of the evolution of humanity, from nothingness to light, that will embody the plethoric Straussian orchestra. Under the sharp and passionate direction of the Finnish maestro, the "Philhar" will be, in turn, finely chamber music or incandescent, passing from lyricism to elegy, then to ecstasy, which ends the work.
You have 21.8% of this article left to read. The following is for subscribers only.