Opposition intends to continue protests in Georgia after the withdrawal of the bill on foreign agents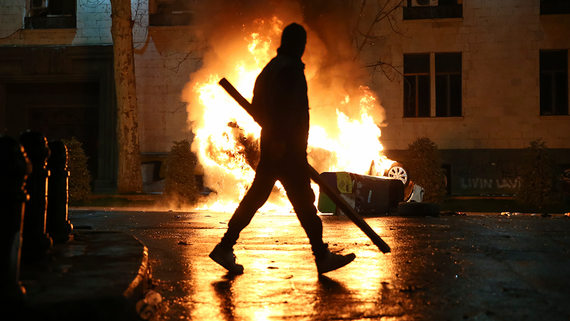 The Georgian opposition will continue to hold protests in the country despite the withdrawal of the bill on foreign agents, said Tsotne Koberidze, a representative of the opposition party Girchi – More Freedom.
"We need clarity on how they intend to withdraw this law because their statements are vague," Sputnik Georgia quoted him as saying.
Koberidze also stressed that the authorities should release the people detained during the protests. Today, the protest action should begin at the parliament building at 18:00 Moscow time.
On March 9, the parliamentary majority led by the Georgian Dream bloc withdrew the bill on foreign agents from the Georgian parliament, which became the reason for mass protests in the country. The Georgian Dream emphasized that they did not intend to abandon their initiative: after the decline in protest activity, they plan to convey to the public why this bill was introduced.
The party believes that the introduced bill was presented in a negative light with the help of a "lie machine", received the label of "Russian law" and misled part of the population.
Against the backdrop of the vote, protests took place in Tbilisi on March 7, during which clashes broke out between police and protesters. Georgian President Salome Zurabishvili, speaking on March 7 in New York, criticized the bill and said that it should not be adopted. She also promised to "veto" him. After the demonstrations and clashes with the police in Tbilisi, as well as the forceful dispersal of the protesters, Zurabishvili supported the protesters in a video message to the Georgian people. Demonstrations and clashes with the police continued in Georgia on March 8 and on the night of March 9.