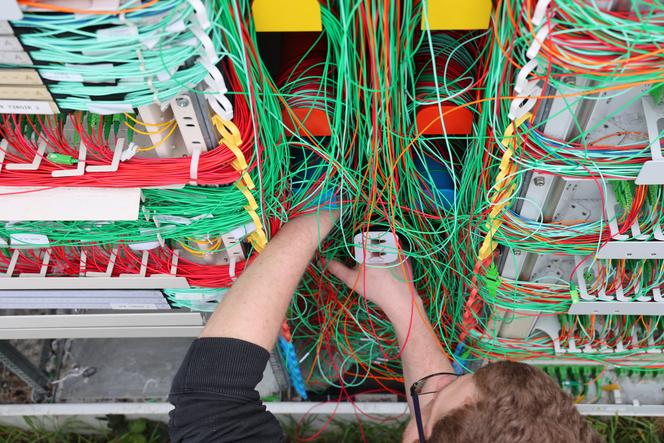 Already tense, relations between Orange and the Telecoms Regulatory Authority (Arcep) are turning sour. Arcep announced on Wednesday November 8 that it would fine the leading French operator with a fine of 26 million euros for not having respected its commitments in the deployment of optical fiber. A record sanction for Arcep, three times higher than the 5 million euros imposed in 2011 on Numericable. Orange immediately challenged it. The group "regrets that Arcep has chosen a totally disproportionate financial sanction against the operator who invests the most in the deployment of fiber in France". He announces that he will contact the Council of State.
With this sanction, the regulator closes an investigation file opened in March 2022. Arcep then accused Orange of failing to fulfill its obligation to provide optical fiber coverage for the so-called zone. "call for expression of investment intention" (Friends). In this one, which intersects moderately dense territories, and which at the time represented around 13 million premises, Orange volunteered from 2015 to install fiber, at its own expense. In 2018, the operator committed to making 92% of the households concerned connectable by the end of 2020, and to making the last 8% connectable, upon request and within six months. According to Arcep, it is this commitment on the 8% which has not been respected, or 543,000 housing units.
At Orange, we say to ourselves "shocked". The operator does not understand the disproportionate nature of the fine for 543,000 housing units, while the group has kept its commitment on 11.31 million premises. And the operator threatens its possible consequences: "the fine imposed by Arcep could further reduce the amount of investments made in the deployment of fiber, to the detriment of households waiting for connection". "26 million euros is the cost of connecting a city like Caen", underlines a close source. Arcep does not make public the calculation which led it to set the amount of the fine.
Stab in Orange's back
For Orange, this sanction even seems like a stab in the back while the group had announced the day before, on November 7, a draft agreement with Jean-Noël Barrot, the Minister of Telecoms, to reaccelerate the deployment of the fiber in this Amii zone, with new quantified commitments. "A good agreement is better than a fine", even welcomed the minister, on November 7, before the ociation of Cities and Communities for Electronic Communications and Audiovisual (Avicca). Questioned after the announcement of the fine, the minister's office did not comment.
You have 40% of this article left to read. The rest is reserved for subscribers.