CRITICISM WEEK
Ama Gloria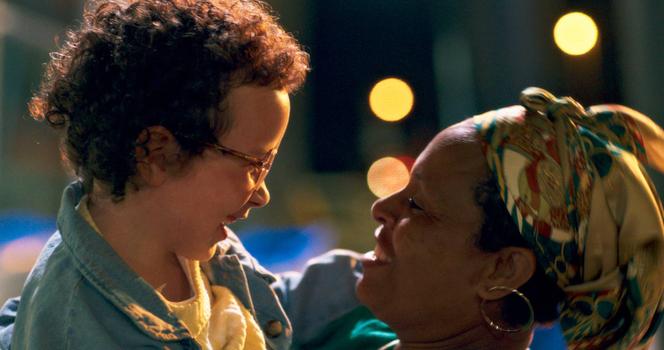 Several times rewarded for her short films (Forbach2008 ; Demolition Party2013) and for his film party girl (2014)co-directed with Claire Burger and Samuel Theis (winner of the Prix d'ensemble Un certain regard and the Caméra d'or in 2014), Marie Amachoukeli returns to Cannes this year to Ama Gloria, his first solo feature film. This film opened the ball of Critics with a beautiful half-tone story, despite the bright summer that envelops it. A summer in Cape Verde where Cléo, a six-year-old girl, comes to find Gloria, the nanny who has raised her since birth but who, in an emergency, had to leave Paris and return permanently to the country. They had promised to meet one last time. A promise kept which brings them together within Gloria's family, for a holiday during which first and last times intertwine. On this unstable thread, the film remains clinging to its characters, capturing the fragility of their emotions throughout this short crossing which prepares and initiates separation. Veronique Cauhape
French film by Marie Amachoukeli (1 h 23). Theatrical release soon.
FILMMAKERS' FORTNIGHT
The Sweet East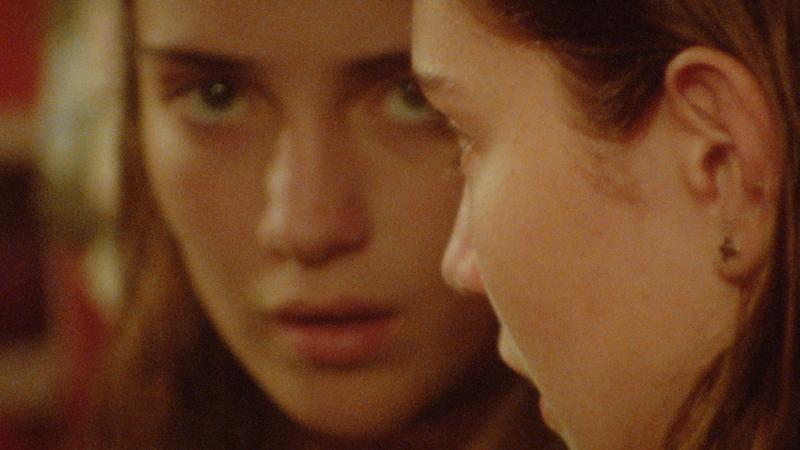 "I've never been to Hollywood", we read like a bravado at the beginning of a chapter of The Sweet East, the first feature film by Sean Price Williams, star cinematographer of the New York independent scene. At first glance, his transition to directing in no way detracts from this East Coast cinema labeled " do it yourself » ("do it yourself"), of which he was the main linchpin. Postmodern reinterpretation of the satirical tale Alice in Wonderland, the film weaves the runaway of a student escaping from a school outing, cozying up in turn with an activist community, white supremacists, a snobby film crew, a jihadist cell, on a picaresque line connecting Washington DC in Vermont. Playing throughout with sensory distortion, this crazy drift gives rise to an incredible visual mush, a din of hirsute takes ped through the mill of a convulsive montage. The film sinks into an infernal mixture of irony and counter-irony, where we no longer really know how far Sean Price Williams looks at his characters, stuck between sarcasm, detachment and false candor. Mathieu Macheret
American film by Sean Price Williams (1 h 44). Theatrical release soon.
In Flames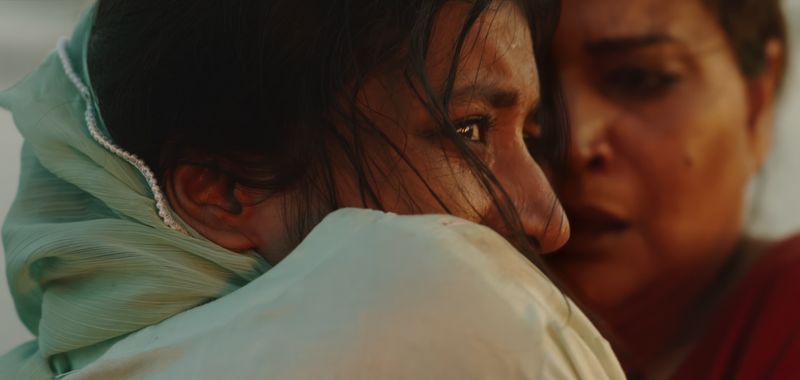 A Pakistani film, the thing is rare enough to be reported (we remember the beautiful joyland by Saim Sadiq, Jury Prize Un certain regard in 2022), but in addition a genre film, here is something to arouse curiosity. In Karashi, the economic capital of Pakistan, Mariam, a young girl who has just lost her father, remaining alone with her mother in need, feels oppressed by untimely presences, silhouettes of strangers who can attack her while driving. from his car or below his window. This film of ghosts, the first of a young director of 21 years, is not lacking in style, especially in its worried way of envisaging the meanders of a suffocating big city, where suspicions and threats hang over women at every corner. of street. The problem comes rather from a decorative recourse to the supernatural: as soon as the specters are identified as the protean face of patriarchy, the film immediately empties itself of its mystery, in favor of a ready-made metaphor. Under the tinsel of the fantastic, In Flames is content to serve again the proven formula of the social film, where the heroine is trapped in her victim function, paralyzed by the established oppression. Ma.Mt
You have 30.23% of this article left to read. The following is for subscribers only.