Our November review: The Ruthless Hunt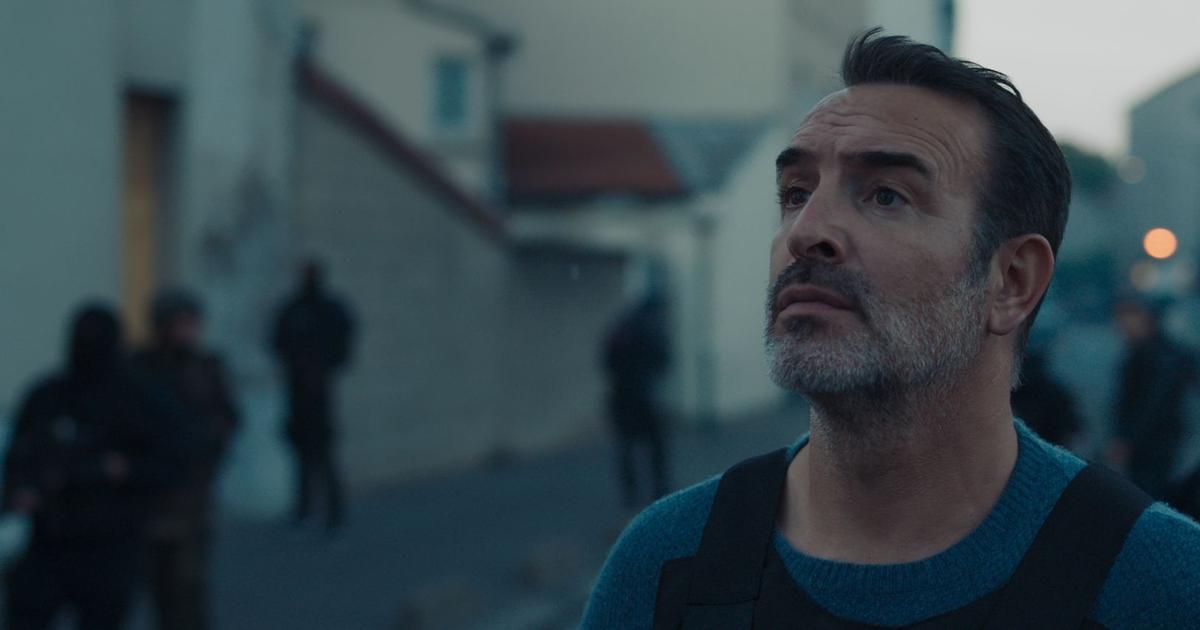 CRITICAL – After North ferry, the new film by Cédric Jimenez features Jean Dujardin and Sandrine Kiberlain as investigators of the Bataclan attacks. Breathtaking rhythm for a story crying out for reality.
Let's go. In the police premises, the phones ring in all directions. Jérémie Renier no longer knows where to turn. We are the evening of November 13, 2015. The film plunges into a reality that no one has forgotten. He describes the events only from the side of the investigators. The choice stands. We observe men and women at work, in uniform or not. The excitement reigns. Stade de France, terraces of 10e arrondissement, Bataclan, Paris becomes a bloody map, punctuated with sirens and flashing lights. A white François Hollande appears on television. Two of the attackers disappeared into the wild. It's about putting them out of harm's way. What if this was just the start?
A threat looms. There is talk of a crèche at La Défense. Generalized commotion. Emotions are stored in the accessories department. Everyone on the bridge. Sleep? We'll talk about that later. Every minute counts. Cédric Jimenez has the good taste not to show…