Our review of Falcon Lake, by Charlotte Le Bon: water story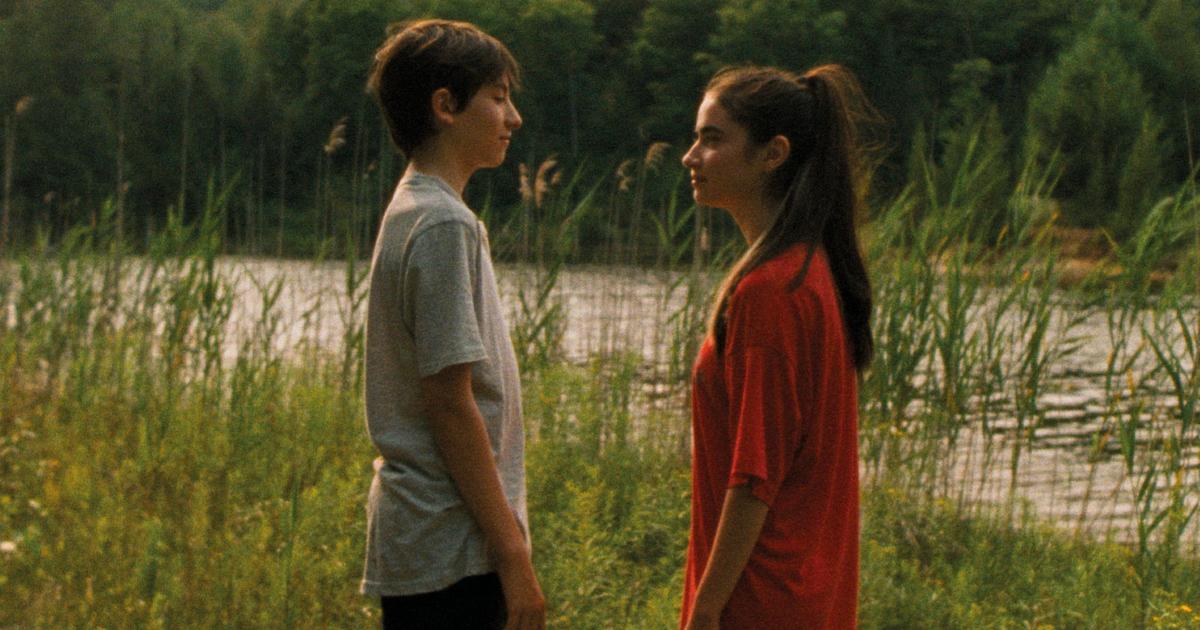 For her first production, Charlotte Le Bon adapts a graphic novel by Bastien Vivès and chronicles a romantic summer between teenagers.
Shade. Bastien is not 13, but almost 14. At this age, the months are important. That summer, the family had spent the holidays in Quebec, in a chalet on the edge of a lake, with friends. The owners daughter was 16 years old. Chloe said that a ghost was prowling under the water and we didn't know if she was joking or if she was serious. Bastien's little brother followed them everywhere. They were all sleeping in Chloe's room. There were bunk beds. On the wall was pinned a poster of Psychosis . The kid listened to music all day long, his headphones on. It allowed him to look at Chloe without seeming to.
Ah, Chloe, with her long legs! Chloe and her chest! She bathes at night. He vomits because he drank red wine from the bottle. Together, they have a contest: which of them will manage to bite their hand until it bleeds? It seems that the thing is impossible. We learn a lot of details of this type, in Falcon Lakethis first…