Our review of In Transit: A Journey into Absurdity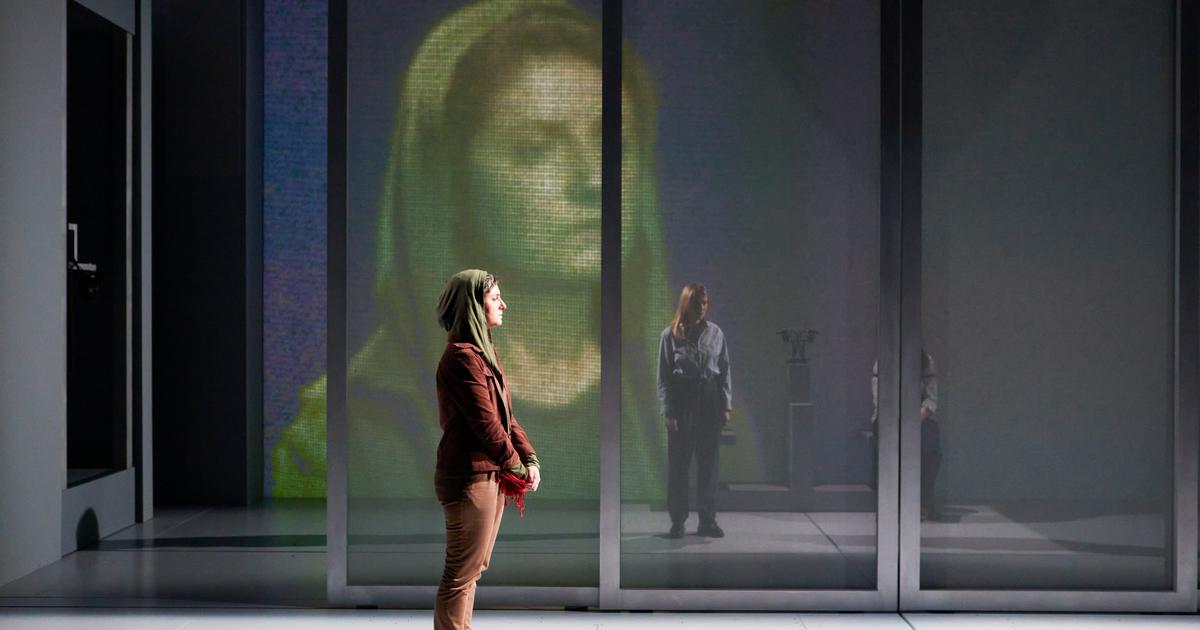 At the Odéon-Berthier, the Iranian Amir Reza Koohestani adapts Anna Seghers' novel and plunges us into a Kafkaesque maze where refugees from yesterday and today echo each other.
We hear a hubbub, the barely perceptible rustling of a distant crowd. On the stage, on the right, a suitcase. Abandoned luggage? Almost. It will not just be the suitcase that will be abandoned in this transit zone of an airport, a kind of no man's land where poor people hang out, a few passengers in search of passports, visas or other residence permits.
A gray decor, chilling, out of time. On a large screen, the face – in very close-up – of a young blond woman. She works, it seems, at the border service and responds in a very mechanical way to a woman bogged down in administrative absurdity.
This woman (Mahin Sadri) plays the role of the author of the show, Amir Reza Koohestani, an Iranian playwright and director who, in 2018, while traveling to Chile, made a stopover in Munich and spent eighteen hours in detention in a "WAITING ROOMbefore finally having the right to return home to Tehran. The reason ?
Oh, it wasn't…