Our review of Saint Omer: the white of the accused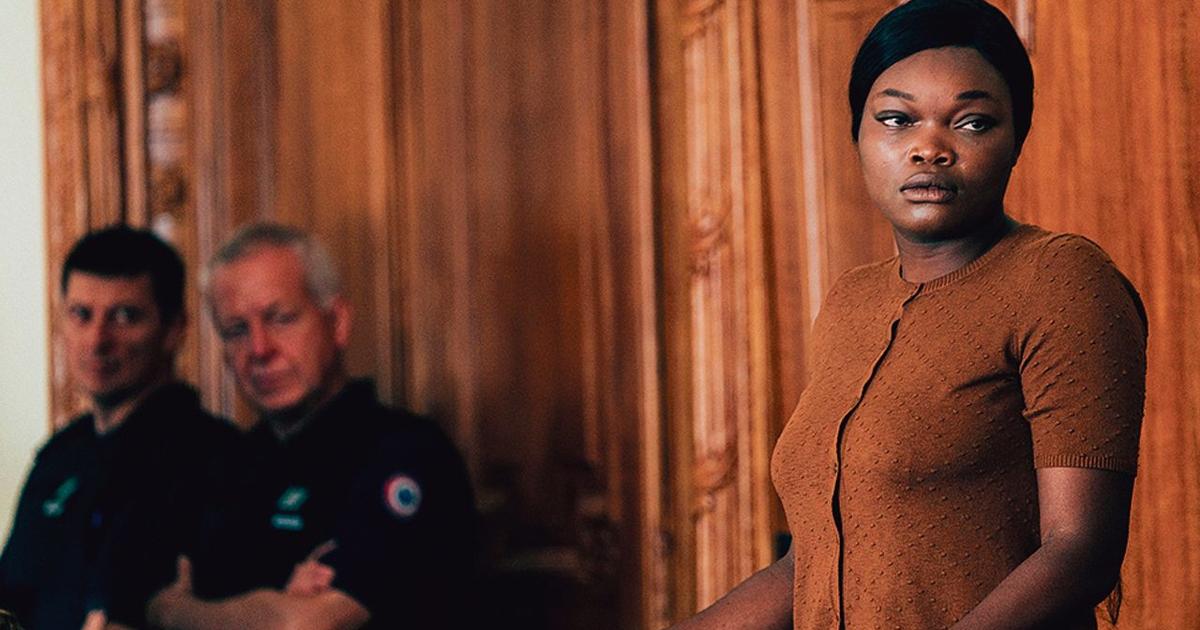 CRITICISM – Alice Diop is inspired by a news item and recounts the trial that followed. A story without flesh.
For her first feature-length fiction film, the documentary filmmaker Alice Diop seizes the story of Fabienne Kabou, of Senegalese origin like her, infanticidal mother of her daughter Adélaïde, 15 months, abandoned at the rising tide on the beach of Berck-sur-Mer, on November 19, 2013, and condemned sentenced to twenty years' imprisonment by the Assize Court of Saint-Omer (sentence reduced to fifteen years on appeal). Alice Diop does not stage the news item as such. It reproduces the trial based on the verbatim of the hearings. She puts in place a device that is no doubt very rigorous (fixed shots and actors most often facing the camera), but of a rather repulsive rigidity and sluggishness.
The accused, renamed Laurence Coly (Guslagie Malanda), is elusive. Cold, not to say chilling. She speaks a chastened French. She has an exceptional IQ. However, she justifies her gesture by a maraboutage of her aunts in Senegal. She is also a storyteller and pretends to work…