Our review of the series La Maison d'en face on M6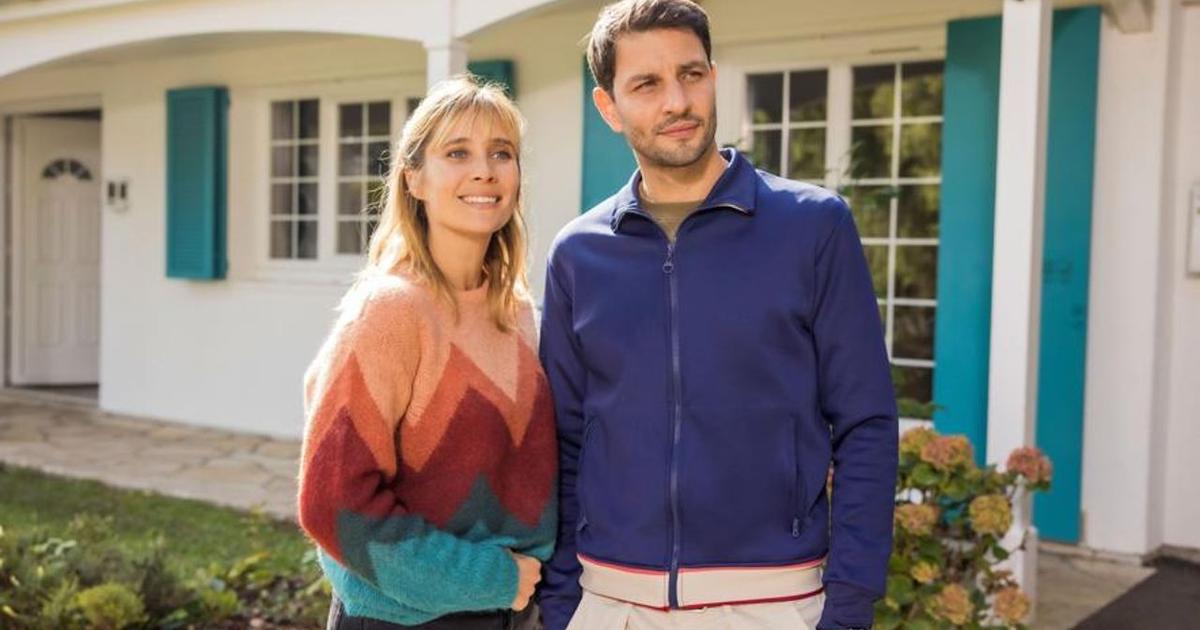 CRITICAL – Presented at the La Rochelle Festival, this psychological thriller centered on two couples withers over the episodes. Shame. Broadcast from this Tuesday, September 20 at 9:10 p.m. on M6.
The 2022 La Rochelle TV Fiction Festival has just ended. Beyond the prize list, expected, committed, rather demanding, there emerges a plethora of proposals (more than forty series and single pieces), a handful of original works (The Girl with the Heart of a Pig), a painful miss (Diana of Poitiers) and what the world of sport calls the soft belly, namely a good dozen fiction whose lukewarmness outweighs the colossal work provided by French production to precisely escape this mediocrity. Among these, The house oppositewhich we will not be able to praise despite an intriguing theme and an enticing pilot.
Adapted from the Dutch series The Neighbors and directed by Lionel Bailliu, who after innocent - a woman, wife and mother, is accused of the murder of her lover - and suspicions - a woman, wife and mother, finds her first love, himself soon suspected of the murder of his wife -, confirms his appetite for psychological thrillers.
sulphurous neighbors
This new miniseries has as its starting point the arrival in a residential area of ​​a couple without stories and their baby. Ève (Julie de Bona, all-purpose heroine of French fiction) and Yanis (Marc Ruchmann, the hunk of Plan Coeur), ordinary lovers on the verge of experiencing the extraordinary, will they be able to overcome, together, the trials awaiting them? And can the frequentation of their sulphurous neighbors (played by Caterina Murino and Thierry Neuvic) who practice swinging degenerate? Will they get burned in the flame next door?
Station romance
The first episode exposes a Roman Polanski plot carried by seductive characters. The camera promises to be spicy. We then say to ourselves that M6 has a good fiction there. But the common thread breaks from the second chapter and escapes its authors. And in fact, the story has its characters. There are added sidekicks that are not all useful, a pair of not very interesting cops, a superficial sorority, a notorious lack of stake, characters without depth and digressions so supported that they weigh down the whole. Not to mention the unlikely cohabitation between the nights of the protagonists, their trips to the tennis club and their days in a police station or a suburban college. The premises, which seemed to want to go beyond the notion of entertainment and say something about the beauty, the ugliness and the complexity of the couple in particular and of souls in general, sink inexorably into the station novel.
» Follow all the news from TVMagazine on Facebook and Twitter .