out for two weeks, Durant won't return until February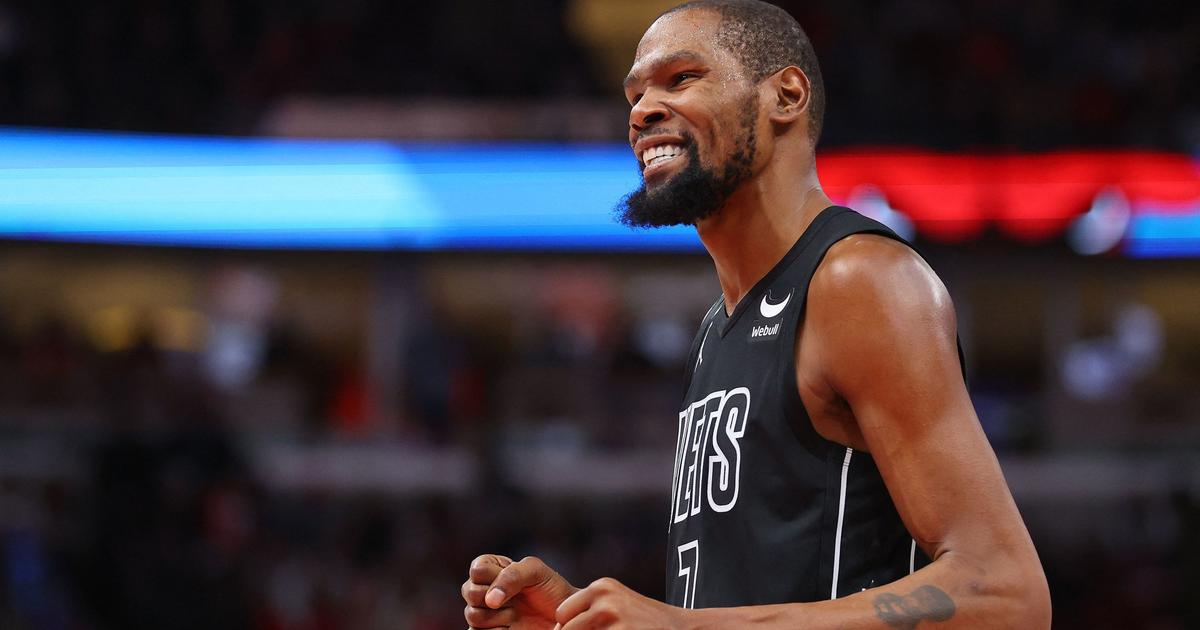 Delayed return for Brooklyn Nets star Kevin Durant.
Nets star Kevin Durant, who is nursing a ligament sprain in his right knee caused on January 8, will be sidelined for another two weeks, his team from Brooklyn, 4th in the Eastern Conference in the NBA, announced on Tuesday.
"Dr. Riley Williams III is very pleased with Kevin Durant's ongoing recovery, which is progressing well, as expected," the Nets tweeted.
"He will strengthen his knee, start running again this week and participate in some training sessions. It will be reassessed in two weeks", they concluded.
The winger was injured in his team's victory in Miami (102-101) 16 days ago. His right knee had bent, being cantilevered, under the weight of Jimmy Butler, who inadvertently landed on it after attacking the circle.
The 34-year-old player, 12 times selected for the All-Star Game, had so far had a season worthy of a potential MVP (29.7 pts, 6.7 rebounds, 5.3 average assists, in 39 matches), trophy he already received in 2014.
His performances contributed to the recovery operated by Brooklyn, after a catastrophic start to the championship. The team has won 18 of its last 20 meetings with Durant on the field.
Since then, six matches have been played without him, the first four ending in defeats. But for two games, the other star Kyrie Irving has managed to raise his level of play (48 and 38 points scored) and the Nets have won in Utah and Golden State.
A shock awaits them Wednesday in Philadelphia, 2nd in the East.