Pandemic and physical and cognitive abilities, return to the case of children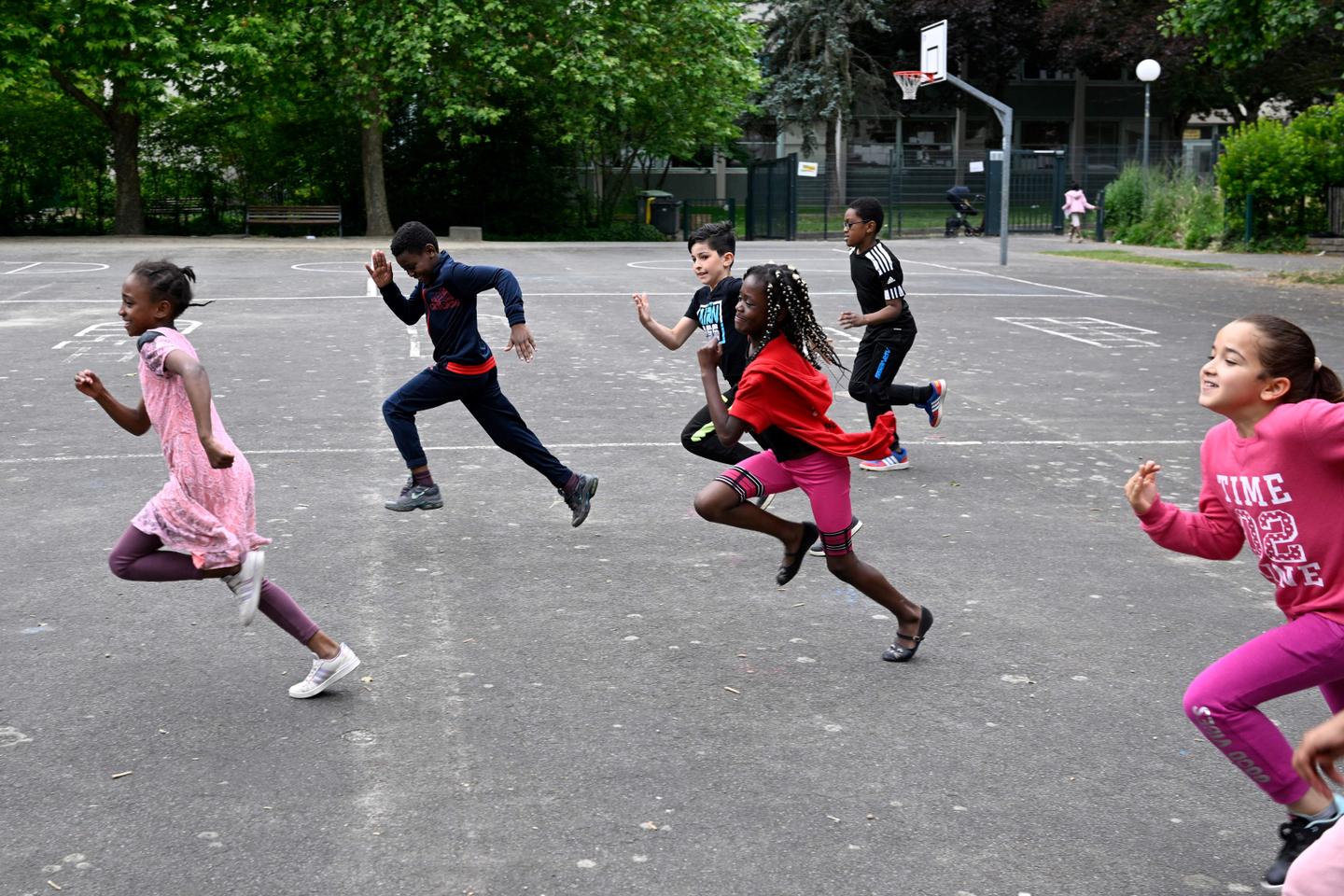 Ten thousand steps and more. The confinements linked to the Covid-19 pandemic have had repercussions on the physical activity and the level of sedentary lifestyle of the French, children and adolescents in the first place. However, being active is a protective factor for many chronic diseases and its benefits have been proven on the physical, mental and social health of young people, not to mention the improvement of certain cognitive performances and school learning. On this subject, the health agency Public Health France (SPF) launched, at the beginning of September, the campaign "Getting teenagers moving is not easy. But encouraging them is important. »
Experts have been warning for more than ten years, even before the health crisis, about a worrying situation. According to several studies, eight out of ten teenagers do not reach the recommended level of physical activity. At the same time, sedentary time continues to grow, due to the explosion of screen time. A deleterious cocktail, aggravated by the pandemic.
"The figures are catastrophic: cognitive abilities would have dropped by 40% in one year ", indicated in an article of the World dated June 30, 2021, Martine Duclos, head of the sports medicine department at Clermont-Ferrand University Hospital, following the preliminary results of a study of which she was coordinator, carried out in Allier and Puy-de- Dome with 90 children in CE1 and CE2. This striking observation had at the time been widely taken up in the media, and even by politicians.
However, when the study was published on October 22, 2021 in International Journal Environmental and Public Health, the final results, if they go in the same direction, are somewhat attenuated.
The physical capacities have significantly decreased, confirming the first data: the endurance capacity (VO2 max) has dropped by 25% in one year, motor skills (jumping, running, switching from one foot to another, etc.) by around 20%.
The decrease in cognitive abilities is 25% in the publication, and no longer 40% as advertised. "It remains clinically significant", answers us today Martine Duclos, also president of the scientific committee of the National Observatory of physical activity and sedentary lifestyle. Moreover, if, in the preliminary data, the BMI had increased by two to three points on average, the increase is only one point in the published study. A difference which, for the sports doctor and physiologist, is explained by "high variability".
You have 48.68% of this article left to read. The following is for subscribers only.