Paris ransacked, the caustic song of Pierre Perret on the dirt in Paris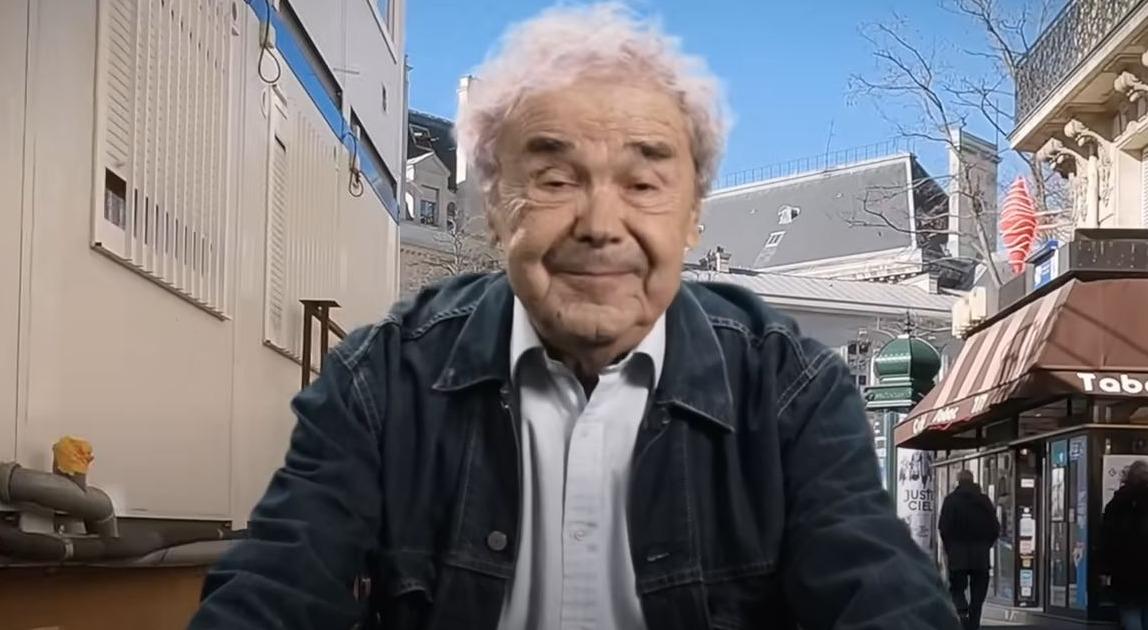 Dirt, drugs, excessive work … In a new song, the 88-year-old singer uses his satirical verve to draw up a bitter observation on the degraded state of the capital.
"In Paris, disgusting Paris, only the rats are happy, They know that the vegans here are not stupid, They only feed them organic», are the words that open ransacked Paris, new song from Pierre-Perretposted this Saturday on YouTube.
The title sets the tone. All smiles, perched on his bike, encrusted on a green background, the 88-year-old singer goes there with his verve and pushes a tasty rant. Dirt, work distorting its landscape, drugs, everything goes there.
Read alsoPierre Perret, in verve and against everything
"The droppings that flower the sidewalks decorate this large dump», «In Paris, winter and summer, we don't touch the dirt», sings Pierre Perret. The concrete pads?"Authentic works of art", intones the singer sarcastically who also deplores"squares where the more a child plays, there are syringes and more nannies".
Without quoting her directly, Pierre Perret, a mockery, aims at the policy of the mayor of Paris, Anne Hidalgo : "Poor Paris, which has become so cra-cra, We know very well who did this to you, It's the brainy piaf skulls, Who eat seeds at the town hall", "Poor Paris, ugly Paris, what state they put you in, they promised Nirvana and it's the berezina», "Poor Paris, ugly Paris, you who were paradise, here you are dressed in Waterloo, by our kind ecologists", chants the interpreter Nice holiday camps.
This new song echoes the drastic decision of another lover of Paris, annoyed by the disfigurement of the capital. Last November, Stéphane Bern already deplored the excessive work, tensions generated by traffic and violence. "Paris has become a garbage can where people get rid of everything, anywhere and anyhow. Where has the City of Light gone? ? wondered the defender of heritage. Tired of "dirt, holes in the road, permanent construction sites, noise, and above all, above all, violence…", he purely and simply made the decision to leave Paris for the Perche.
---