Paris Stock Exchange uncertain pending ECB decision, calm for banks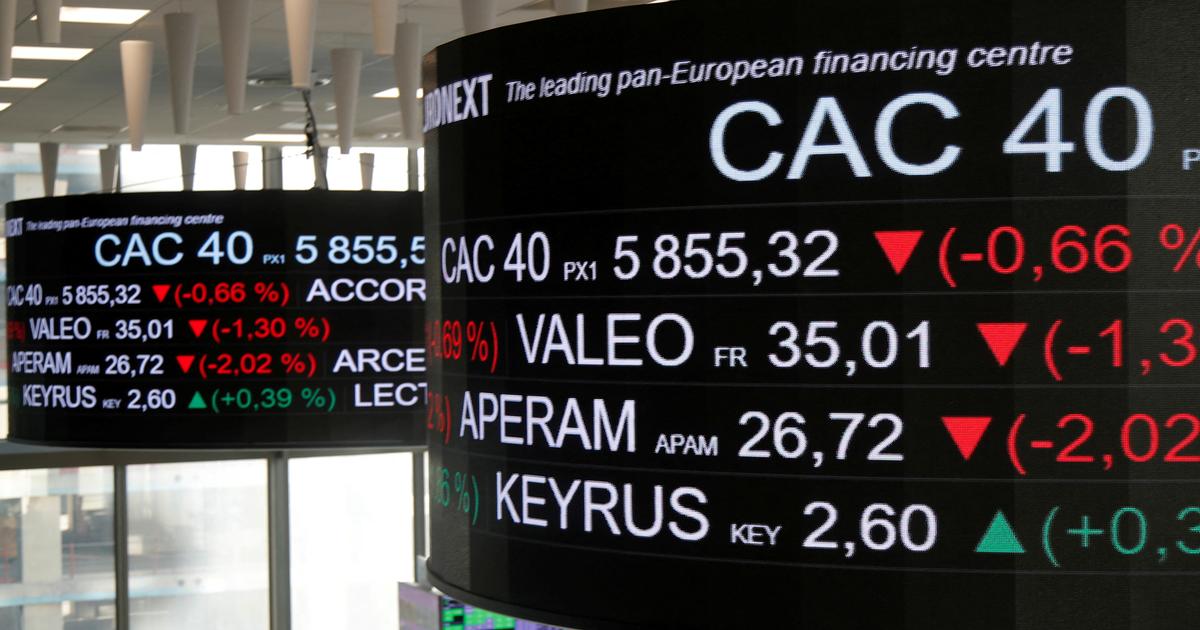 The turmoil in the markets complicates the decision of the European Central Bank, which seeks to fight against inflation.
There Paris stock exchange remains cautious on Thursday morning, after efforts by the Swiss National Bank to restore investor confidence in Swiss credit before the monetary policy meeting of the European Central Bank.
After a net rebound opening (+ 1.48%) and having dropped 3.58% the day before, the Parisian rating is more hesitant: the star CAC 40 index only rose by 0.72% around 11:15 a.m. On the Swiss Stock Exchange, the Credit Suisse share rose by more than 21%, the day after a historic plunge (nearly 25%) whose spark was the refusal of its largest shareholder, the Saudi National Bank, to commit more money to support the Swiss group, which has been struggling for two years.
The index of the European banking sector (Stoxx 600 Banks) was slowly climbing the slope (+2.24% at 08:30 GMT), after having plunged by almost 7% the day before. In London, HSBC took 3.79% to 569.00 pence and Barclays 3.33% to 142.84 pence. In Paris, BNP Paribas, Crédit Agricole and Société Générale gained more than 2%. In Frankfurt, Commerzbank and Deutsche Bank climbed more than 3%.
The complex ECB equation
In an attempt to calm the situation, the Swiss National Bank (SNB) said it was ready to make cash available to the Zurich establishment "if neededand Credit Suisse announced overnight Wednesday to Thursday that it would borrow up to 50 billion Swiss francs (50.7 billion euros) from the SNB in ​​the short term to bolster its liquidity.
This painful episode comes after the collapse of several American regional banks last week which had already raised fears about the stability of the global banking system. This turmoil is complicating the decision of the European Central Bank, which is seeking to combat persistent inflation by raising its key rates without further destabilizing the financial markets. Until recently, a 50 basis point hike at Thursday's monetary policy meeting was almost done, as the ECB itself announced it last month. But the scenario of a quarter-point increase is no longer ruled out by the markets.
"A hike of only 25 basis points or a status quo is risky. It could confirm to investors a banking risk in Europe and that the bank is putting aside its fight against inflation", warns Christian Parisot, economist of the broker Aurel BGC. "Conversely, a 50 basis point hike may increase pressure on the valuation of the banking sector", he continues, believing that"there is no ideal answer for the ECB today".
---