partial camera for Uruguay after "discriminatory behavior of its supporters"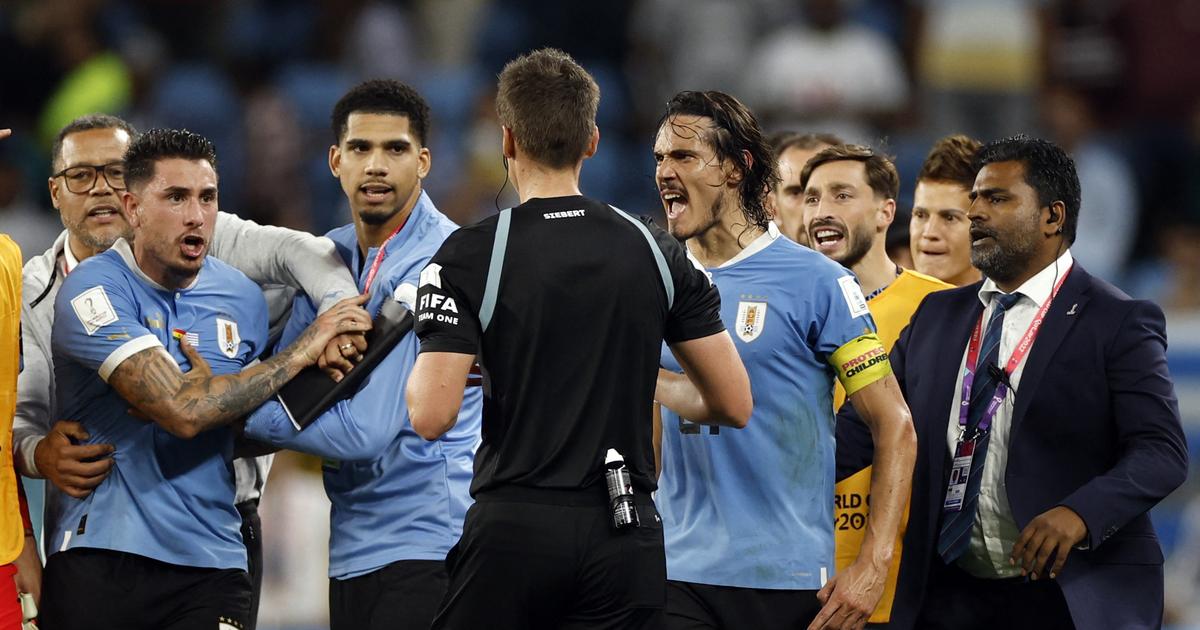 Uruguay players and in particular Edinson Cavani also sanctioned for a lack of fair play.
The Fifa Disciplinary Committee on Friday sanctioned the Uruguayan Football Federation and four of its players, including Edinson Cavani, for incidents during the group match of the 2022 World Cup won against Ghana (2-0).
Judged "responsible for the discriminatory behavior of its supporters" as well as the conduct of its internationals, the Uruguayan Federation will have to respect a partial closed session during the next home match of its selection under the aegis of Fifa, and pay a fine of 50,000 Swiss francs (50,000 euro).
If several nations were targeted by disciplinary procedures during the Qatari tournament, generally because of racist chants in the stands, Uruguay also had to answer for incidents on the ground, in a tense context where they only missed a goal at La Celeste to advance to the round of 16 on 2 December.
The players José María Giménez, Edinson Cavani, Fernando Muslera and Diego Godín were thus targeted by an investigation for "misbehavior», «offensive behavior and violations of the principles of fair playfor being particularly virulent towards the referee after the final whistle.
Giménez and Muslera each received a four-match suspension, a fine of 20,000 Swiss francs andcommunity service serving the football community", while Cavani and Godin were sentenced to a suspension match, 15,000 Swiss francs fine and community service.
The German Daniel Siebert, at the whistle for the game, had consulted the VAR in the 57th minute for a potential foul on Darwin Nunez. But he didn't award the penalty that could have given Uruguay a clear 3-0 chance.
The players had surrounded and insulted the referee after the end of the match, with an attitude seeming threatening according to the TV images. Cavani had violently hit the screen intended for the main referee when the latter was challenged by the video assistance (VAR).