Pascal Obispo will exhibit around sixty of his works in a museum in Bordeaux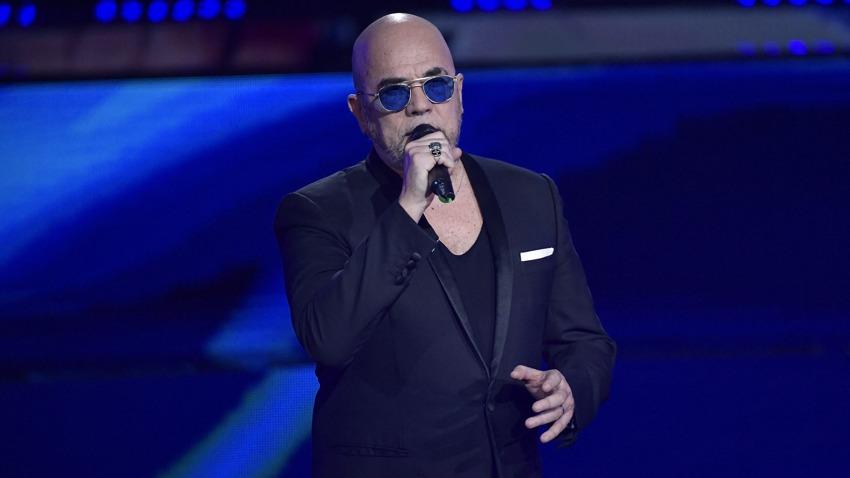 The singer will be at the heart of the Art Therapy exhibition, which will open to the public at the Mer Marine museum, from March 26.
Between music and painting, why choose? Pascal Obispo don't choose. The singer with millions of records sold is about to unveil his first exhibition, Art Therapyin Bordeaux. The Sea Marine Museum will host some sixty of these works, produced between 2018 and 2022, from March 26.
"It took me suddenly, without any special culture of painting, completely self-taught"confides Obispo to South West . The desire was there, the knowledge came with time. The artist began with photography and collage before broadening his horizons by immersing himself in graffiticomics, manga and even the punk rock universe of the 1980s.
The idea for this exhibition was born in February 2022, when Obispo gave a private concert for WIT FM, in the Bordeaux museum. There he met Norbert Fradin, the director and founder of Mer Marine. A friendship is born and the desire to exhibit with, relates South West. The idea and the desire to try painting were born two years earlier. The music was no longer enough for the interpreter of fell for her who wanted "to take refuge in the web to flee his personal tragedies". Obispo has also distanced himself from the musical universe, being quite discreet on stage in his last years.
Read alsoWhy does art therapy do us good?
In October, Obispo made an unplanned comeback, revealing Stories 2 Francethe reissue of his album Francereleased in 2021. In the process, he announced the launch of a new tour celebrating 30 years of success. For the occasion, Obispo will perform in France from October 6, 2023 to January 27, 2024 and will be visiting at the Seine Musicale in Paris October 19 and 20.