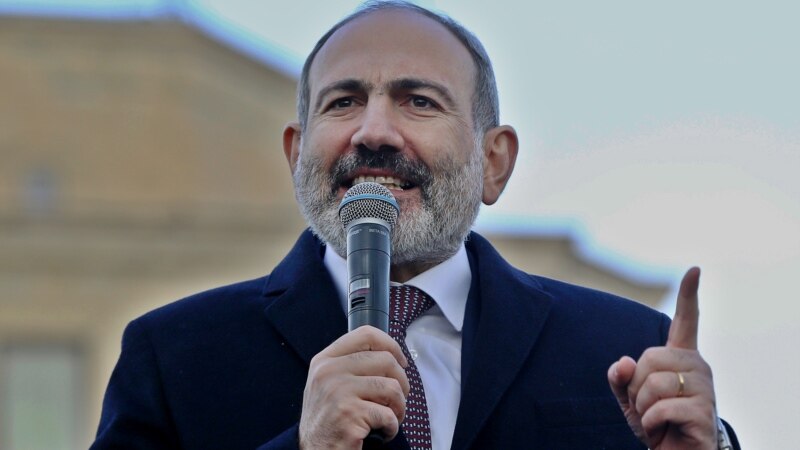 Armenian Prime Minister Nikol Pashinyan said that Yerevan is ready to recognize the territory of the self-proclaimed republic of Nagorno-Karabakh as part of Azerbaijan. However, Baku must ensure the safety of ethnic Armenians living in this territory. Pashinyan stated this during a press conference.
According to the Prime Minister, Armenia recognizes the territory of Azerbaijan as 86,600 square kilometers, including Nagorno-Karabakh, but in this case, official Baku must recognize the territory of Armenia as 29,800 square kilometers. Pashinyan said that the security of the Armenian population should be discussed within the framework of negotiations between Baku and Stepanakert (Azerbaijani name – Khankendy). At the same time, according to the Prime Minister, international guarantees should be created so that the issue of the rights of the Armenians of Nagorno-Karabakh is not "consigned to oblivion" and Azerbaijan does not continue to pursue the policy of "ethnic cleansing and genocide".
During the press conference, Pashinyan touched upon the issue of Armenia's membership in the Collective Security Treaty Organization. According to him, Yerevan can withdraw from the CSTO if it considers the organization incompetent. "If Armenia makes a de jure decision to withdraw from the CSTO, it will be as a result of the fact that Armenia states that the CSTO has withdrawn from Armenia. By the withdrawal of the CSTO from Armenia, I primarily mean the obligations of the CSTO." – said the Prime Minister. Pashinyan erts that a similar issue exists and is being discussed in the agenda.
According to international law, Nagorno-Karabakh is considered part of the territory of Azerbaijan. The population of the region is mainly made up of ethnic Armenians. Since the beginning of the 1990s, Baku has not controlled most of the region. Representatives of the Armenian community proclaimed an independent republic, which was not recognized by any country, including Armenia.
As a result of the short-term war, in the fall of 2020, Azerbaijan and Armenia, with the mediation of Russia, signed an agreement on the cessation of hostilities. According to the agreement, which provoked opposition protests in Yerevan, Baku regained control of a significant part of the territories of Karabakh and adjacent regions of Azerbaijan, which were occupied by Armenian troops in the early 1990s. Russian peacekeeping forces were placed in the region.