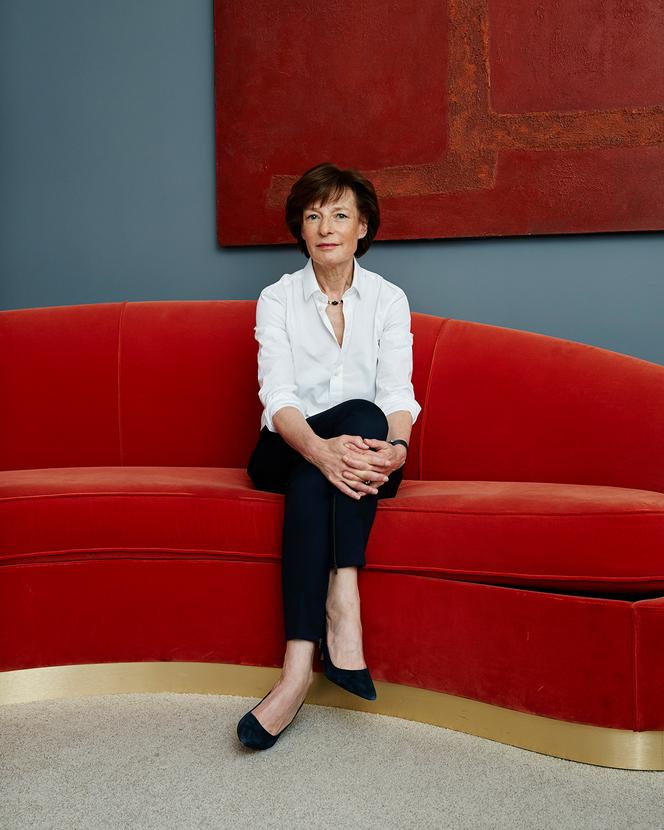 Having three brothers prepares you to live in a world of men. At 68, Patricia Barbizet has many times had the opportunity to experience it. The former éminence grise of billionaire François Pinault, whose empire she helped build in distribution and then luxury (Kering group) for nearly thirty years, is preparing to take the 1er July, the head of the lobby of the big bosses, the French ociation of Private Enterprises (AFEP). A sort of Medef from the CAC 40, more discreet but more influential, and just as masculine.
Patricia Barbizet will be the first woman to chair this powerful cenacle, founded in 1981 to defend large companies after the nationalizations, succeeding Laurent Burelle, 73, president of the Plastic Omnium industrial group, who led it since 2017.
"I really like the AFEP", she said in her laughing voice, quick delivery and bright eyes, installed on the first floor of the Flore, where she gives her morning appointments.
She immediately engages in a set language presentation, sprinkled with " stuff " and of "machines", on the virtuous governance of large French groups – she chairs a committee on the subject. Slip that she just gave a speech on this topic " at the Institute " [de France]. Ensures that the Future Investment Program launched by Nicolas Sarkozy, which she agreed to supervise, in 2018, at the request of Edouard Philippe, then Prime Minister"works very well". All in lightness, Patricia Barbizet, naturally endorses the habit of spokesperson for the big bosses, nice version.
Between the world of culture and business
" Godmother ", "baroness", "queen of business", "woman of influence"… Judging by the flattering portraits of which she is the subject, Patricia Barbizet is unanimous. She is also very busy: few boards of directors, circles of influence, cultural institutions, and even regulators where she has not put her bags for a while in four decades of professional life. She sat on the board of Bouygues, Gecina, Air France, Axa
and TotalEnergies (where her mandate recently ended), and is a director at Pernod Ricard, CMA CGM and, from July, at ArcelorMittal.
President of the Philharmonie, we find her on the board of the Paris Opera, at the Réunion des Musées Nationaux, at the Siècle, influential think tank she ledthe Women's Forum, the council of the Parisian financial center Paris Europlace and the council of the order of the Legion of Honor… "I would have seen her more as a minister than at the AFEP", analyzes the adviser to the bosses Alain Minc. She enjoys being older than most of the leaders of the ociation, which she thinks gives her a certain authority. She has long represented the Pinault familybefore leaving the two, simultaneously, in 2018. Since then, his relations with the Pinault father and son have, it is said, been refreshed.
You have 59.5% of this article left to read. The following is for subscribers only.