Patrick Bruel appears boosted in "C à vous"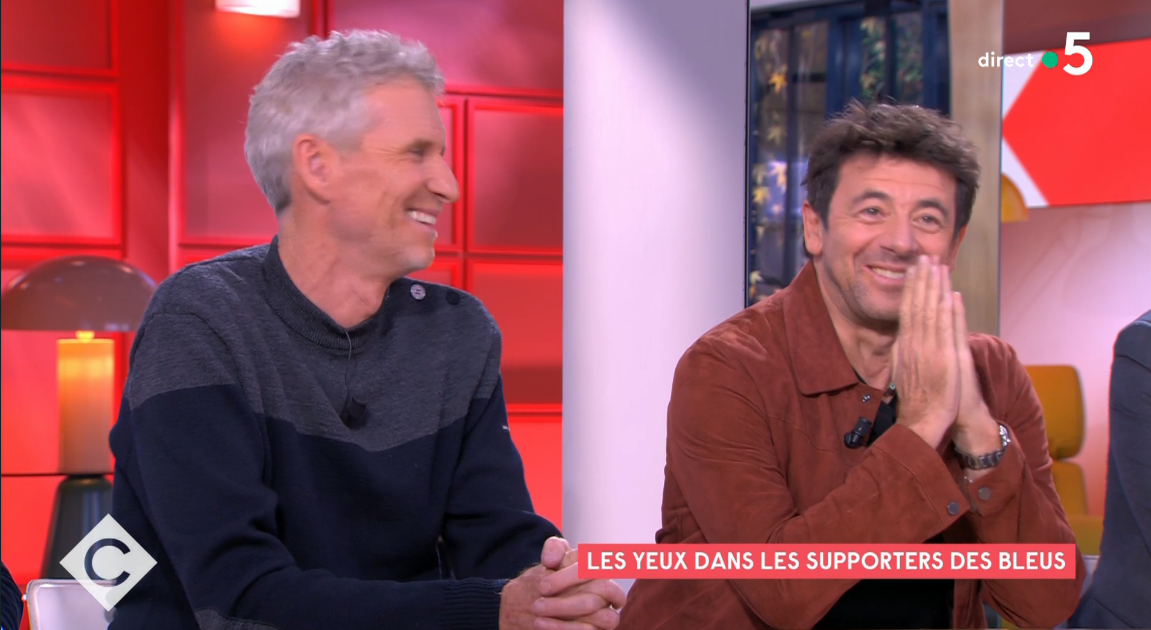 And if the 2022 World Cup match between France and Australia (won 4-1) was watched by 12.5 million viewers, an early fan took advantage of his time on the show. 'Anne-Elisabeth Lemoine to unveil a new face.
"Top scorer in the history of the France team: Olivier Giroud"chants Patrick Bruel, standing in front of a television as he watches the match between France and Australia. And if we did not expect him as a football commentator, the singer lent himself to the game when France entered this world championship on Tuesday, November 22.
Read alsoThe TF1 news will be broadcast at 7:15 p.m. because of the World Cup in Qatar
"Come on sir. France will once again be world champions., he continues in the video broadcast in "C à vous" even though he is on the set. And once the extract is finished, the 63-year-old artist seems somewhat disconcerted. "Do you have any spies?" he asks the presenter jokingly. Question to which "Babeth" answers in the affirmative: "We are not asking you what you were doing last night Patrick, nor what is your prognosis for this 2022 World Cup."
New adviser?
At his side is Denis Brogniart, "invited only to calm Patrick's ardor"ironically Anne-Elisabeth Lemoine. "Waiting for you we were passionate, we have already redone the match", specifies the presenter of "Koh-Lanta" now a football expert in charge of the daily match debrief on TF1. Totally overexcited, Patrick Bruel even goes so far as to say that his album title Once again could also apply to the France team: "We can still win. France has every reason to go to the final..
Denis Brogniart, more down to earth, explains that he was "turned upside down by the new injury of Lucas Hernandez. We are worried about the left side of the France team because there is only one Hernandez brother left.. Patrick Bruel does not miss the opportunity to recall that according to him, the latter, Theo Hernandez, is the best player in the world in this position. He then launches into a technical explanation which the TV host cuts short. "We will take him on as a consultant"he jokes.