Patrick Chesnais tells how he ended up in a gay party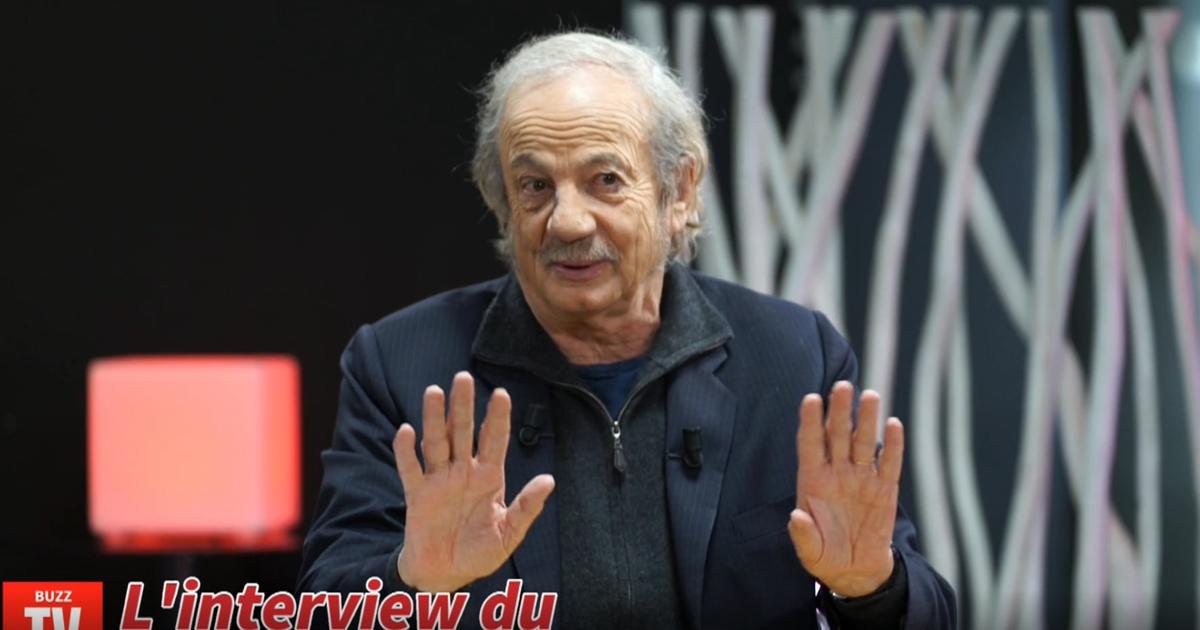 FIGARO LIVE – In his latest book apology letters, the actor, guest of "Buzz TV" makes amends for "conceal his autobiography".
"Through the excuse, I wrote this autobiography to say what I thought of others, of myself, or of life in general", explains Patrick Chesnais. The guest of "Buzz TV", known mainly for his acting cap, comes this time to present his latest book apology lettersreleased last February by L'Archipel editions.
This writing exercise required around 16 months of work, from the signature with the publisher to the final rendering. The author, who had already published two novels, confides "write in a notebook and then dictate everything to his wife". The latter plays a vital role in the creation of this book. "His advice is extremely valuable. She does not hesitate to correct me, tell me what she liked or not.he confides.
Read alsoPatrick Chesnais: "An actor retiring is a bad sign!"
THE apology letters, 67 in number, are addressed to people, places, dates… Some are moving, such as those intended for his son Ferdinand, who died in a car accident at the age of 20. "You feel guilty for still being alive. I apologize for getting old, for not having protected him. My reaction is that of a parent., says Patrick Chesnais. Two chapters serve the imagination of this father. "I dreamed of the life he could have had, his loves, his professional career"he describes by want and need.
Funny evening at 17
Other passages are lighter like those dedicated to his adolescence. "I was a hopeful, shy yet daring teenager. I wanted to bite life", remembers the 75-year-old comedian, before evoking a more wacky letter about a ****sexual libertine evening. Guest with his girlfriend at the time, the 17-year-old "relatively inexperienced" found himself unknowingly in a "very hard evening, very sturdy". "I did not feel reassured because I was solicited from all sides so I clung to my girlfriend to make the gentlemen understand that nothing should be expected of me"he concludes.
As frank in his letters as in speech, the actor shared his opinion frankly on a certain number of themes. Starting with his past, this former footballer who had played in the French cadet team but put an end to this sporting career understanding not to be at the level. Patrick Chesnais also mentioned the news channels he compares "to social networks, always in the buzz with the commentary of the commentary" but at which he takes a look "when the news is hot". Preferring to watch series and films, the actor is also filming the third season of HPI where he plays the father of Morgane Alvaro (Audrey Fleurot). A funny and moving role.
Read alsoPatrick Chesnais in the role of Laval on France 3: "I like to grapple with ambiguity"
Patrick Chesnais does not rule out the idea of ​​writing a volume 2 of these letters of apology. "Once you start, you can't stop asking for forgiveness." The actor says he paid particular attention to the opinion of his youngest son, Victor, usually "without faith or law" with his father. "I have to insist that he see my films, his way of thinking is radical as far as I'm concernedhe recalls. When he told me he found it very strong, it was the Nobel Prize for me! ". However, the publication of the book does not seem to have changed the humorous requirement of his soon-to-be 20-year-old boy. 'I tried to make him laugh, the book continues, to which my son replied soberly''Yes"".