"Perhaps the most important match" of the Tournament against Italy for Willemse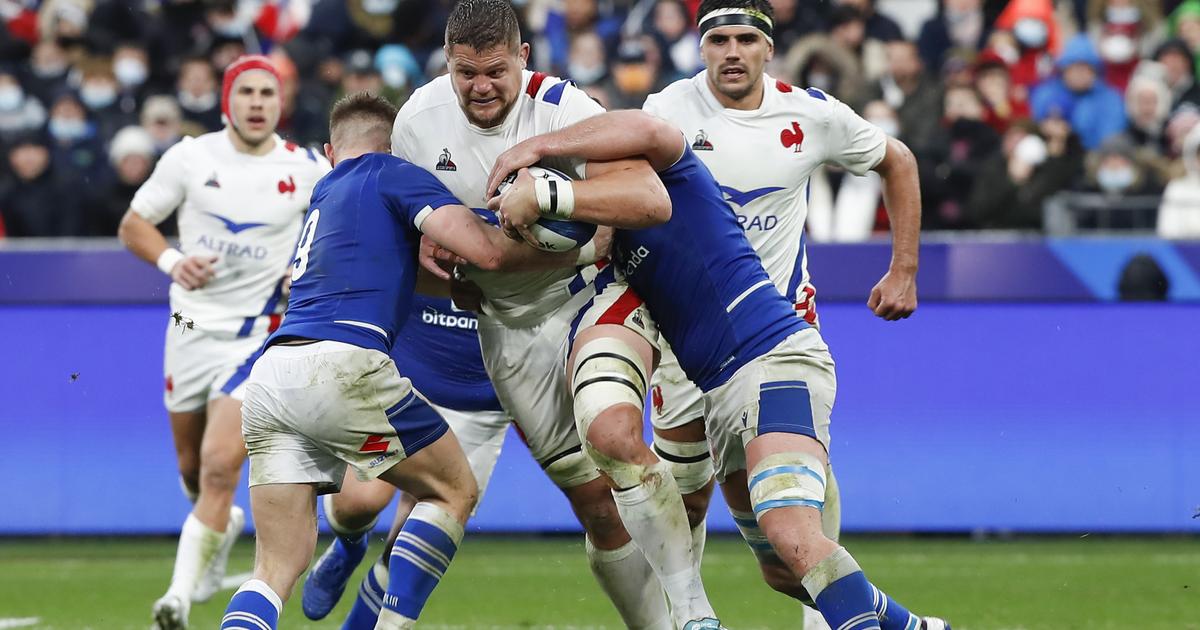 In a hurry to play against Ireland in the second match of the 6 Nations Tournament, Paul Willemse does not forget the opening match against Italy.
France, winners of the Grand Slam in 2022, see the 2023 Six Nations Tournament as "a new challenge", with more the idea of ​​going"seek another title rather than defend"The one won last year, explained Tuesday the second line of the Blues, Paul Willemse.
Asked how the Blues were preparing before starting the Tournament on Sunday in Rome against Italy, Willemse replied that the XV of France, gathered for a second week of preparation training in Capbreton (Landes), had now moved up a gear. "The intensity has increased, as we prepare Italy and Ireland (February 11 in Dublin, editor's note) like a block"Explained the MHR player, who has not played in Blue for ten months due to injuries.
"We already have an eye on Ireland, it will be a match against the best in the world and it will hit even harder than before", added Willemse (30 years old, 25 caps). "We expect a brutal match".
Read alsoXV of France: "No worries" for Penaud and Ollivon spared, Villière already with the holders
But by then, the Blues will play a match against Italy in Rome that should not be overused, added the Montpellier native of South Africa. "We saw the matches that the Italians played last year, they improved a lot: it will perhaps be our most important match because we can't lose it, we mustn't have to regret the points (lost to them) in the end", he underlined.
Willemse, who suffered a tear in his right thigh during training with the Blues before the autumn tests, forcing him to forfeit, admitted to being "eager"To find the land with the XV of France.
"I'm savoring it all the more because it's been almost a year (since the victory against England, March 19, 2022, editor's note), it's as if I was preparing for the first time: I want to show that I'm still on the level and that I am ready", he said.
Willemse should start on Sunday alongside Toulouse's Thibaud Flament (25, 11 caps), in the absence of his usual partner in the "cage", Racing 92 player Cameron Woki, package for the entire Tournament due to a scaphoid injury. "Thibaud has a lighter profile, more mobile than me, he's a super good player, a serious and hard working guy, so I can't wait to see how it goes", he concluded.