Philippe Lacheau particularly destabilized in the "Journal de 20 heures" on TF1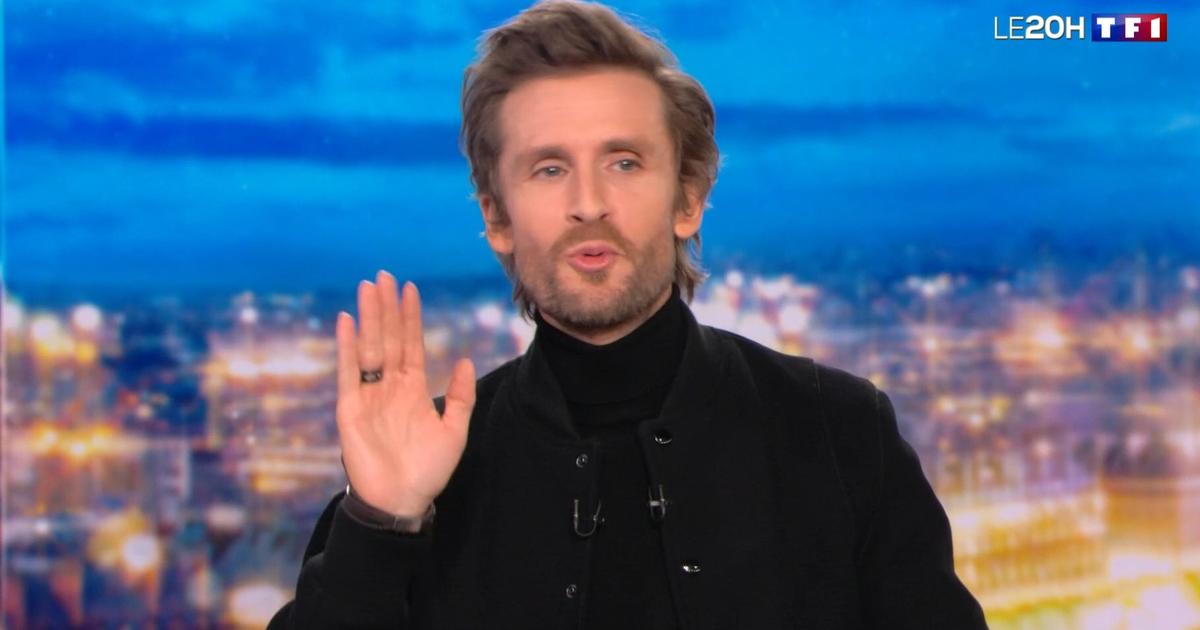 The actor and director was the guest of Audrey Crespo-Mara in the JT broadcast on the front page this Sunday, February 5. His latest movie Alibi.com 2 hits theaters this Wednesday.
The "Fifi gang" made up of Philippe Lacheau, Elodie FontanJulien Arruti and Tarek Boudali is reunited in comedy again Alibi.com 2. Directed by Philippe Lacheau, the film also counts in its cast Nathalie BayeDidier Bourdon, Gerard JugnotArielle Dombasle and Gad Elmaleh. This second opus comes six years after the success of the first, having gathered 3.5 million spectators.
Sole representative of the merry troupe, the director Philippe Lacheau was the guest of the "Journal de 20h" presented by Audrey Crespo Mara. At the beginning of the interview, he seems particularly at ease. The journalist notes that all of her films have exceeded one and a half million cinema admissions, which, as she notes, is very rare. "We are very lucky. When we have a laugh in the room it's like scoring a goal in the Champions League.he quips.
"It is the ultimate consecration"
Accustomed to the second degree, he attempts a joke but remains relatively tongue-in-cheek… At least that's what we believe. Audrey Crespo-Mara breaks the secret and throws to him: "You were a little stressed but everything is fine in the end?" Unable to scroll. "No but it's not that I was stressed, I was mega stressed. There the news 20 hours, for me it is the ultimate consecration. Above there is the Élysée, well I don't even know if it's abovehe says before adding: No, so there my parents are proud. Hello dad, hello mom… No, but I'm so happy. Here I'm like I was relaxed but I was mega stressed. Is that going to air?, he asks himself. And when the journalist nods, he feigns indifference with a smile on his face: "ok okay no problem".