Philippe Torreton: the theater, his best fuel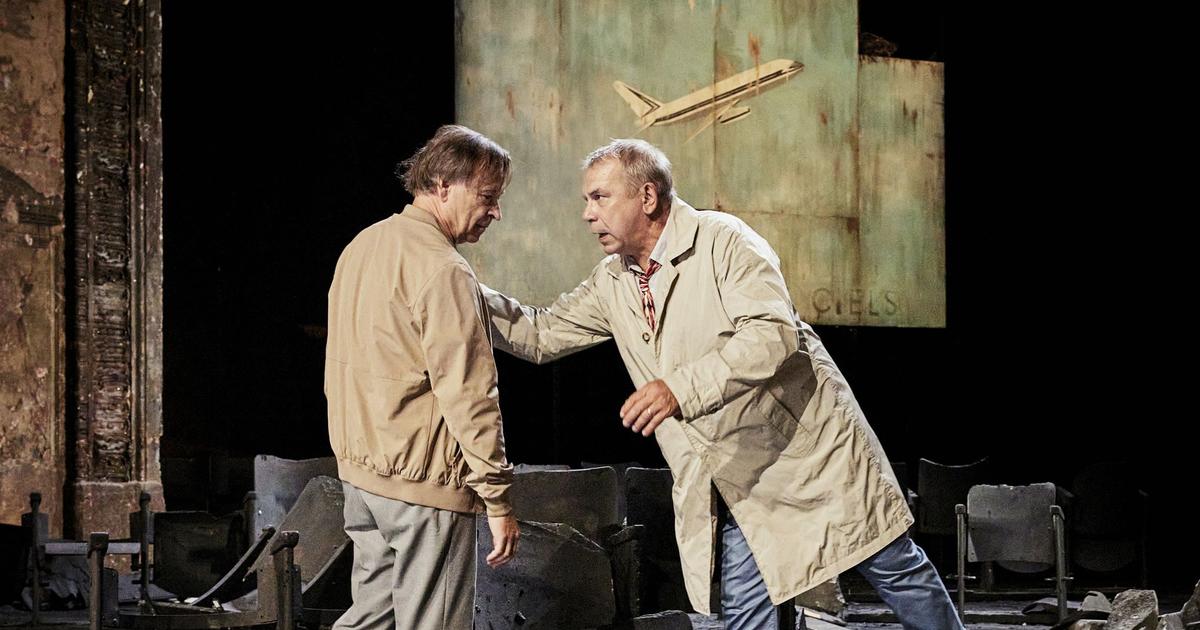 PORTRAIT - The actor embodies a man who changes his life in Lazziat the Théâtre des Bouffes du Nord.
Philip Torretonwho will celebrate his 57th birthday on October 13, masterfully embodies a "disabled man"in Lazzi, a play by Fabrice Melquiot at the Théâtre des Bouffes du Nord. Molière for Best Actor for Cyrano de Bergeracthe actor lends his energy to Philippe, a widower who lives far from his children and leaves a video club to go live in the Vercors with his friend Vincent (excellent Vincent Garanger).
Both had played I took my father on my shoulders, from the same author. They asked him to write a play for them. "He laid us a strange tool, loose Torreton. Lazzi talks about the status of two actors who would like to play together. In the commedia dell'arte, the word means to improvise, a moment of freedom. The play is a huge lazzi in a setting that says nothing except the end of a world. We invent everything. Two panicked beings in the face of existence want to tell who they were and how they prove to themselves that they are right to change their lives.
Paralyzed by fear
The actor…