Phoenix will have to do without Kevin Durant for at least three weeks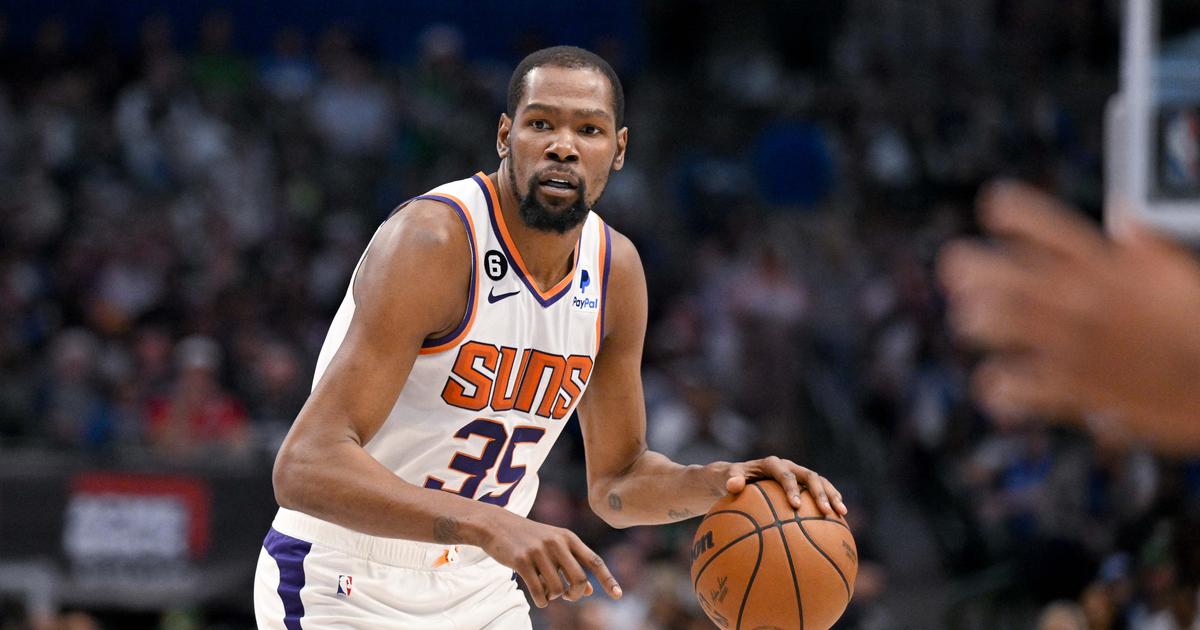 Hit in the left ankle, the Suns star should be restored shortly before the start of the play-offs.
Suns star Kevin Durant will be sidelined "for at least three weeks due to a sprained left ankle" the day before during pre-game warm-up against the Thunder, his official announced Thursday. Phoenix team. Arrived in the last hours of the transfer window, from Brooklyn, "KD" played only three games with his new team, all won away, compiling 26.7 points and 7.3 rebounds on average.
But his first in Phoenix was cut short, since while rising towards the basket during the warm-up, his left foot slipped and his ankle twisted. He was therefore unable to play his first home game with the Suns jersey. The 2014 MVP, double NBA champion in 2017 and 2018 with Golden State, should miss at least ten games out of the sixteen remaining in Phoenix to finish the regular season. But for him, as for the Suns, currently 4th in the West, the main objective remains the play-offs which will begin on April 15.