Pierre Martin-Bànos, a life for the drums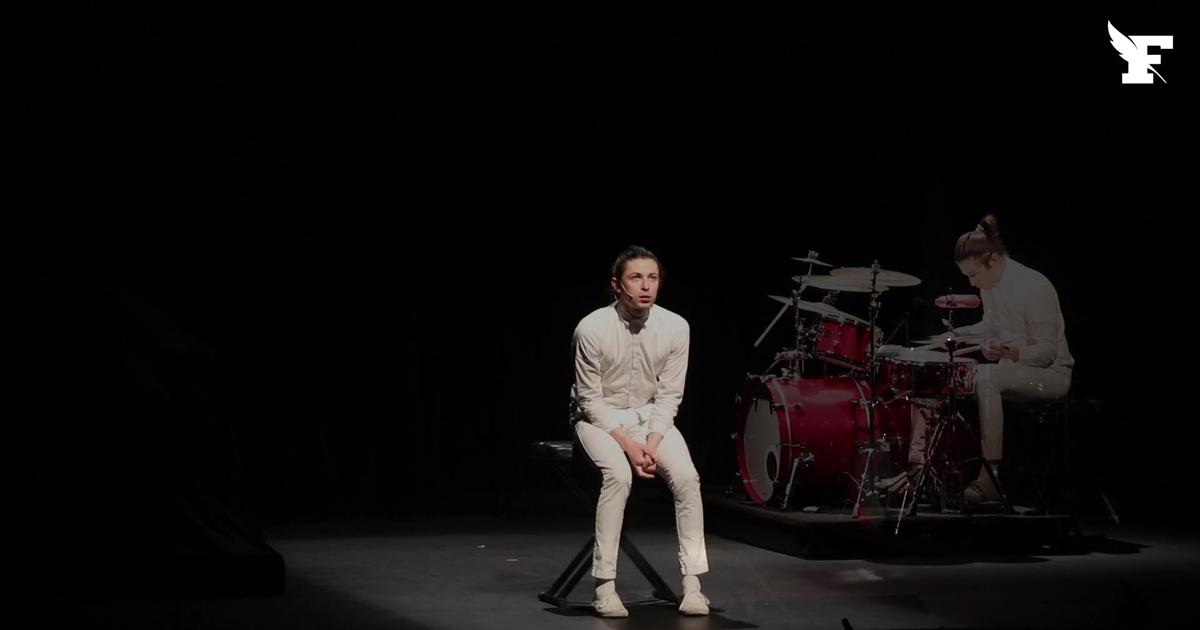 VIDEO – It's the story of a passion like some children know. Sometimes against the advice of the parents. Here it's about drums and it will end in tragedy. A very touching musical and theatrical show.
If this is not a novelty, it was one of the most beautiful successes of musical theater in recent years! We will not be surprised, therefore, by its recovery at the Palais des Glaces. A tailor-made life is an intimate, endearing and moving show. A sort of musical setting of the famous book by Elisabeth Badinter, XY, on male identity. It tells the story of a kid passionate about drums opposed to an obtuse and uneducated father. At school, the child feels different from others. He has only one fixed idea: the battery. She becomes his lifeline in a school life where his friends only talk about football and girls. A single letter distinguishes the artist from the autistic and his entourage is quick to confusion. Two worlds then clash – that, passionate and naive, of the amazed child and that, rougher, more bitter, of everyday life and material, often accompanied by stupidity.
This piece by Cédric Chapuis requires a performer who is as much an actor as a virtuoso of the drums. This five-legged sheep does not run the streets. Pierre Martin-Bànos is the third artist to brilliantly take over the role and with him, the author has found the rare pearl because he is endowed with this double talent. As soon as he appears on stage, Martin-Bànos transports us into the universe of a child as determined as he is unconscious. We then live eighty minutes both theatrical and musical but totally thrilling. Great art.
Ice Palace, Paris 10eSaturdays and Sundays at 4 p.m. and Tuesdays at 7 p.m. (01.42.02.27.17).