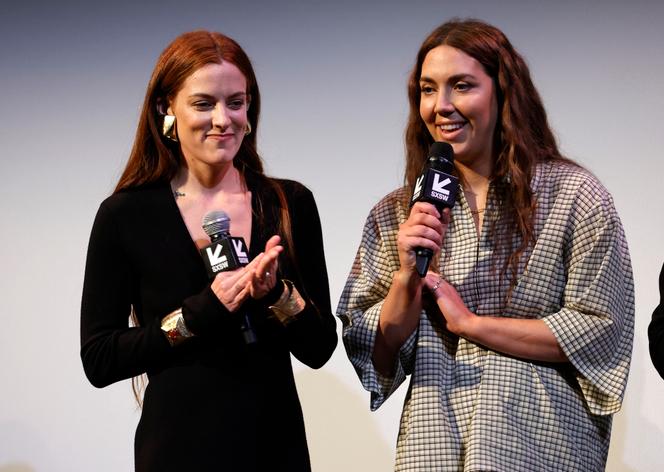 Elvis Presley's granddaughter, Riley Keough, seen in Mad Max: Fury Road (2015), by George Miller, and Steven Soderbergh's series The Girlfriend Experience (2016), co-founded the production company Felix Culpa with Gina Gammell. The two young women had met a few years earlier during an outdoor screening ofAmerican Psycho (2000), by Mary Harron, in Hollywood. Together, they wrote and directed their first feature film, war ponywhich received the Camera d'Or at the 2022 Cannes Film Festival.
Shot in Pine Ridge, South Dakota, the eighth largest reservation in the United States and the poorest, this teenage chronicle follows the daily life of two boys from the Oglala Lakota Indian community, torn between tradition and the American dream. A year after their coronation, Riley Keough and Gina Gammell look back on the ties forged with the inhabitants of Pine Ridge and their project to give a voice to those who have long been deprived of it.
How was your project born?
Riley Keough: In 2015, I befriended Bill Reddy and Franklin Sioux Bob, who were extras on American Honeyby Andrea Arnold, in which I was playing. Shortly after filming, we decided, with Gina Gammell, to visit them in Pine Ridge, their hometown. We go back regularly, in summer and winter. There, we have forged relationships that are among the deepest in our lives, as if they were our second family. Then we started writing a screenplay with Bill and Franklin, based on their memories and those of their friends from several generations.
Gina Gammell: Besides, the skies of Pine Ridge are absolutely stunning. There are sunrises and sunsets like nowhere else. This gives a magical dimension to the place. It seems that the spirit of the ancients is very much alive there, and that contributes to the power of the place.
Did the casting take place on site?
GG: Yes, it took a long time, in a kind of serendipity. For example, we were talking about a scene, with Bill and Franklin, in the car, and we saw young boys running down the street… Casting directors met Jojo Bapteise Whiting [qui joue Bill dans le film] in a farm. At first, he didn't want to shoot. And then, one day, we ran into him again by chance, and he accepted. And told us that, for a year, he had thought about it a lot, wondering what would happen to him if he said Yes.
You have 51.48% of this article left to read. The following is for subscribers only.